2010-02-01 09:12:00

Coupon Code for 60% Off at Barron's


Offer Details:
62% Subscription Discount
Four Free Weeks
Expires:
Dec 31st, 2012





Click Here to Save Over 60% Off On Your Barron's Subscription



With the national unemployment rate at 10% and many Americans struggling to make ends meet, finding a good deal is more important than ever. I mean, who wants to pay more for something than they have to, especially in this day and age?

Barron's (which has been published since 1921) realizes this, which is why they are currently offering a 60%+ discount off of their newsstand price if you sign up for a subscription.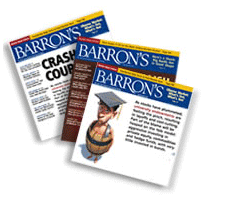 In addition to the discount, Barron's will also give you four free weeks of their publication, just for signing up.

So - 56 editions of Barron's, all delivered weekly to your doorstep, as well as a 60%+ discount off of the newsstand price.

That's 56 weeks of Barron's for just $99, which is a massive discount from the newsstand price of $260/year.

Click Here to Take Advantage of This Offer

--

In addition, if you decide that you want to sign up for Barrons.com, please remember that signing up for the annual price will give you significant cost savings compared to the monthly plan.

The annual plan costs $99. In addition, you will also receive 4 free weeks.
The $99 price point is a 50% savings from the regular price.

To Sign up for Barron's Online, Please Click Here

--

Barron's coupon codes - a smart choice in a weak economy.


Filed under: Company Reviews