Manuel Fund Report



Have you ever wondered exactly which stocks investors such as Warren Buffett, Steven Cohen and John Paulson are buying and selling?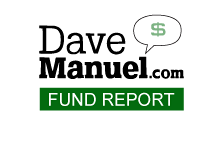 Have you ever wondered exactly how Bill Gates is investing the money in his foundation trust?

Have you ever wondered what the top hedge fund and institutional money managers in the world are currently invested in?

If you answered yes to any of these questions, then the "Manuel Fund Report" might be for you.


Click for the Manuel Fund Report


What is included in the Manuel Fund Report?


Analysis of 25 different funds including hedge funds, foundation trusts and institutional investors.


A breakdown of a total of 1 Trillion Dollars+ in Total Positions including stocks, options and debt.


Analysis of 2,427 new buys, 3,026 new sales and 14,591 changes to existing positions in Q3/2011.


Funds including: Berkshire Hathaway, Paulson & Co Inc, SAC Capital Advisors LP, Goldman Sachs Group Inc
A sample of the information contained in the report:




Which was the most popular small cap stock last quarter in terms of new buys?


What are the top 100 most widely held securities?


Which stock had the most outright sales last quarter?


What are the top 20 most popular mid-cap holdings?


And much more..


The information contained in this report will allow you to "follow the money" and see where some of the top funds in the world are putting their money.

This is a unique product that is not available anywhere else. I spent countless hours developing this report, so I definitely hope that you will enjoy going through it.


Click for the Manuel Fund Report