Make Money Online



Google Adsense. Affiliate programs. PPC. It's all covered here. How does one go about making money online? What are the most reputable places? How does it work? What are some tips and tricks that can be used to enhance profits?

How To Actually Make Money From A Blog

Let me start by saying this - I am not selling you anything. Let me follow that with this - you don't need to spend ANY money on expensive e-books, online training lessons or other money-sucking pr...

Timothy Sykes DVD Review

Timothy Sykes. Investor. Hedge fund manager. Reality TV star. Author. Mention the name Timothy Sykes to people and you are likely to get very different reactions. People either love Tim Sykes (he d...

Marketleverage Review

Marketleverage.com Review If you follow any of the "big" blogs in the Make Money Online space (John Chow, Shoemoney, Problogger.net), then you've undoubtedly heard of Marketleverag...

Shoemoney Tools Review

Jeremy Schoemaker (aka "Shoemoney") is an extremely successful web entrepreneur. He soared to fame in the "blogosphere" after releasing a photo of himself holding a $132,994.97 check from Google Adsen...

Some Older Google Penalties Expiring?

I've noticed this weekend that a number of our LONG penalized sites have suddenly re-appeared in Google's search index.

We're not talking about penalties of a month or t...

Blog About Topics That You Are Passionate and Knowledgeable About

One of the biggest mistakes that I see people make is that they choose blogging topics based on how much money they can make. This is an almost surefire way for your blog to die a slow and painful dea...

Adsense Arbitrage - What is It, and Why Doesn't Google Like It?

First off, what is "arbitrage"?

According to Wikipedia, arbitrage is "the practice of taking advantage of a price differential between two or more markets". It's the act of buying something...

Seven Habits of Highly Successful Bloggers

The world of "blogging" has always been fascinating to me.

People tucked away in all corners of the world developing huge followings (and massive income streams) by blogging about their da...

ScribeFire is Awesome

Normally we don't do product reviews or product endorsements on this blog, but what the hell, this product is great.

I believe that ScribeFire used to originally be known as Performancing ...

Tips For Hiring Translators Online

Hiring translators online can be a much more complex (and dangerous) task then you might think. There are very good translators out there, but the industry is fraught with fraudsters trying to make a ...

Traffic Before Monetization, Not the Other Way Around


I see this happen all the time in the "blogosphere". People launch their own "Make Money Online" blogs, and immediately they want to jump into monetizing their sites. Paid reviews. 1...

Linking Out to Other Sites is Not Only Good Karma - It's Smart Business

I can understand the mindset that some people might have. "I am never going to link out to other sites," they will say, "I am going to keep all of my Google link juice to myself." I must admit t...

Getting Started With Your First Web Site - What You'll Need

So you have decided to take the plunge and start your very first web site. You have the basic theme of the site and a great deal of content mapped out in your head. You have decided that you are going...

Tips on How to Create Interesting Content for Your Readers

When it comes to building a website on the cheap, content is king. Quality content is the great equalizer when it comes to competing with other web sites in your niche. Even if they have more employee...

Don't Ever Sell Your Content If You Can Help It

Let's say that you are a fairly good writer. You have been writing for years, and a friend of yours told you that you can make some pretty decent money doing content creation for web sites. Most...

HotorNot.com Sells for $20 Million to Avid Life Media

The recent sale of Hotornot.com to a Canadian investor group called "Avid Life Media" recently just goes to show you a couple of things: 1. Sometimes the best web sites are the simplest ones. 2....

When Creating a Personal Blog, a Little Originality Goes a Long Ways

I had finished my work early last night and was surfing around, looking for nothing in particular, when I noticed a steady and undeniable trend. There are literally DOZENS of sites that have the sa...

Cruises.co.uk Sells To Cruise.co.uk In Largest .co.uk Domain Sale Ever

Dnjournal is reporting that Cruise.co.uk, based out of the UK, has purchased Cruises.co.uk in the single largest *.co.uk transaction ever for 560k euros (1.1 million US). This was apparently a private...

"Domain Tasting" and "Domain Kiting" - What Are They Exactly?

"Domain tasting" and "domain kiting". Two practices that are very well-known to most domain name purchasers, but unknown to most of the general public. With ICANN-regulated domain names, all domain...

The Benefits of Getting Into Google News

Getting into Google News is a big deal. If you get one of your sites into Google News, it probably means that you run a very high-quality and informative web property. Google is very particular about ...

UFC / MMA Are a Huge Business and You Need to Get Involved

Mixed Martial Arts fighting, especially the UFC, is a very big but still rapidly expanding business that you need to get some exposure to if you are involved in Internet marketing. We just recently...

Legitimate Reader Interest Is Your Most Valuable Capital When Running a Blog - Don't Squander It

Let's say that you are running a blog, and over the last number of months, you have built up a fairly respectable readership. You've gone from just a couple of hundred unique visitors a day to over 15...

Don't Be Afraid to Experiment With Affiliate Sales and Direct Ad Sales

Google Adsense is a wonderful tool, but there is more to life than just Adsense and many people find that they are able to multiply their revenues when they remove Adsense from their sites. The big...

Five Tips For Surviving Your First Front-Page Digg

The goal of many webmasters and website owners is to be on the front page of Digg.com. Not only do you receive a MASSIVE amount of traffic over a short period of time, but you will also pick up an ...

How to Deal With Shady Affiliate Programs

If you have been in the affiliate marketing business for any period of time, then there is a good chance that you have run into a shady affiliate program or two. You know, the companies that promise e...

Google to Make Adsense Ads Less Clickable

Google is apparently going ahead with plans to make their Adsense ads less "clickable." Right now, if you click on any area of the Adsense ad, including all of the empty space, you will be counted ...

Google Introduces Two Updates to Site Targeting

Google has added a couple of changes to their "site targeting" feature that will make "site targeting" a much more viable option for many advertisers. First off, Google has introduced CPC bidding f...

SEO? Just Build a Site that People Like

Many people when they are starting out a blog or web site are completely frozen by the "SEO" aspects of their site. Which words should I have in the title? What kind of keyword density should I have o...

The Way That Some People Are Spinning This Google Pagerank Situation is Ridiculous

It's pretty funny to me how people in the blogosphere are spinning their Pagerank situation with Google. In case you didn't know, Google recently punished a large number of blogs for a variety of d...

You Never Know Who Your Best Customers Might Be

I guess this goes along with the entire mindset of how you should treat everyone the same, especially when you are running a business. You just never know who might end up turning out to be your best ...

Kudos to Google For Bringing the Hammer Down on Some Sites and Networks

For those of you who don't know, Google brought their virtual hammer down on a number of sites and networks over the past week or so in the form of a PR update. Many well-known sites and networks t...

Using the Internet to Generate Passive Income

The best part about using the Internet to generate income is that once a site has some "juice" and has the ball rolling, it doesn't require all that much effort to maintain on an ongoing basis. Sure, ...

Think Outside the Box

This phrase applies completely and 100% to Internet marketing. Those that can think outside the box will be richly rewarded; those who just recycle other people's ideas and don't do any critical think...

The Digg Effect

Well after being in this Internet game for years, my partner and I had our first full-fledged Digg.com explosion of traffic. I thought it would be interesting to look at how this took place, and what ...

Stop Chasing Links, Start Adding Value

The amount of link requests that we get each day for sites across our network is mind-boggling. Most link requests just automatically get deleted, but occasionally I'll open a link request email ju...

Credibility Is The Most Valuable Currency Online

It can be tempting sometimes. The easiest way to get traffic to your web site is to make something ridiculous up and post it online. Word will get out and people will flock to your site. You'll ...

The Art of Minimalist Blogging

The entire concept of minimalist blogging first popped into my mind when reading Steve Pavlina's blog, and was recently re-inforc...

Yahoo Search Marketing Finally Announces Site Exclusions

I never thought that there would be a day when I actually thought that I would use Yahoo Search Marketing again. My biggest gripe with them was always that they didn't allow the advertiser to exclu...

Guest Blogging - A Great Way to Drive Traffic to Your Blog

One of the best ways to get your blog noticed in its early days is to volunteer your services to write a guest blog on a blog that receives a fair amount of traffic. Meaning, if you were new to the...

Without Traffic, There is No Money

Whenever you start up a blog or similar site, you need to ask yourself one very important question: How am I planning on driving traffic to this site? Or even more importantly, how am I planning...

The Proper Way to Write Online Content

Your biggest asset for your blog will be the users that return on a daily basis. To ensure that these loyal "customers" continue to read your blog on a daily basis, you need to ensure that you are ...

How to Pick Your Online Business Niche

The most common question that I get is: Which online business niche should I target? There are many factors that you should consider when you are choosing the niche that you will target with you...

How to Effectively Use Google's Content Network to Your Advantage

When we first started out doing PPC, everyone that I talked to said: don't use the content network when using Google Adwords, just use the search network. You will have a much higher ROI on investment...

Split-Testing is a Valuable Tool When It Comes to Enhancing the Profitability of Your PPC Campaigns

What exactly is split testing? Split testing is when you test more than one ad for a keyword or group of keywords that you are targeting. Meaning, let's say that you are running an adgroup on Go...

Blogging Tip: Write About Something that Actually Interests You

Nothing derails a blog faster than trying to write about something that you have absolutely no interest in. Sure, you may be able to research new topics for a while, but eventually writing these ty...

Tips to Staying Productive: Check Your Email and Stats Just Twice Per Day



One of the biggest pitfalls of running a blog is that it is so easy to fall into the trap of checking your emails and stats (such as Google Adsense, etc.) every couple of minutes.

Everyone ...

Consistency is the Key - Blogging Your Way to a Small Fortune



There is no real secret to developing a large readership for your blog.

Imagine a popular television show, like Friends for example. The key to their success is that there is continuity. Yo...

Davemanuel.com Blogging Stats for August 2007

Month #2 for Davemanuel.com is now in the books. We are looking forward to the fall and winter, which is generally a bonanza if you operate any kind of advertising supported website. More people are s...

What's the Point of This Blog?

Along with my partner, I own and run about 20-25 web sites. Some of the web sites are very active and pay a good chunk of my bills; other sites are frequented only by a random search engine bot, comin...

Problogger (www.problogger.net) Undergoes a Transformation

Faithful readers of Pro Blogger have likely noticed by now that the site has undergone a major design transformation. Like us, Pro Blogger decided to do away wi...

Bloggers Need to Understand SEC Disclosure Rules

Blogs are an amazing tool for amassing personal wealth if you have a substantial amount of traffic. You can make money from Adsense, Chitika, Text Link Ads and literally hundreds of other affiliate / ...

SEO Marketing vs. PPC Marketing: Which one is Better?

Both types of marketing have their distinct advantages and distinct disadvantages. Both are well worth your while, and I would recommend using both to tackle an industry. Here are the pros of both SEO...

Making Money From a Blog: One Month Update

It's been about a month since we really started trying to monetize this blog. First I have stepped up the amount of content that I am posting. Getting into a regular posting habit is crucial when i...

How to Sell Your Web Site: Some Practical Tips

So let's say that you have a fairly successful web site that spins off a decent amount of revenues every month. Even better, the site makes you a nice bit of cash that allows you to make your mortgage...

How Much Money Does Google Make from Its Adsense Partners?

If you are involved in the Google Adsense program, you probably know by now that Google doesn't disclose the percentage that it pays its publishers. Other programs will declare up front that they take...

Paralysis By Analysis: Sometimes You Have to Just Do It

There are plenty of people interested in making money on the Internet. In their minds, it's an easy, low-risk way of making money. They always ask me how I got started, and how they should get started...

How to Properly Set Goals

Setting goals and accomplishing them can sometimes be best accomplished by tricking your mind into thinking that the goal will be easily to accomplish than it actually is. How do you do that? In...

The Pros and Cons of Running a Business Online

I have been making my living from the Internet since November 23rd, 1998. That is the very day that I started my online stock newsletter, and it basically took off from its inception. Since then, I ha...

The Best Real Estate Investment: Domain Names

You may be reading this and saying to yourself, this guy is crazy. I need a piece of land and a house or apartment in order to consider something a "real estate" investment. It is exactly that kind of...

Purchasing a Domain Name Privately? Five Things You Need to Know First

Domain names are like real estate on speed. The rate of returns on really good domain names are unbelievable. A domain name worth $5k one week can be monetized and flipped for $20k the next week. B...

Commission Junction is Incredibly Frustrating to Work With

We signed up to Commission Junction about a week ago, looking to do some PPC marketing for a few specific US-based financial services companies. We have a great deal of experience with financial landi...

Parasitic Blogging: What Do You Think of It?

Now before I start this entry, I just wanted to say that I'm not picking on any one person in particular. I picked the example that I did because this person is a high-profile blogger. I guess I was a...

A Blog Isn't Just About Making Money, It's Also About Raising Your Profile

When some people think about a blog, they think about Adsense, affiliate sales and Text Link Ads. For some people, the primary reason to run a blog is to generate revenues. For the more savvy blog own...

Forget Optimizing Your Homepage; The Real Money is in your Subpages

Sometimes I really can't believe how much people agonize over optimizing their home page just the right amount. I need to have the perfect % of keywords that I am targeting on the main page. I n...

The Proper Way to Approach Someone for a Link Exchange

Now, I'm not a big proponent of doing link swaps. I prefer just to create unique content, and eventually the one way links pointing to my site (the best kind) will pile up and my sit...

How John Chow Overoptimized Himself Right out of Google

I am sure that you have all heard of John Chow. He runs the extremely successful blog John Chow.com. The site has gone from making a couple h...

The Best Linking Strategy For Your Blog

Linking strategies are like opinions. Everyone who runs a blog has one. Some people will read this article and say, no way, that's not the way to do it. That's fine. There are many...

Beware of Web Sites with Fake Pagerank

If you are in the market to purchase a domain name or website, then you need to be aware of how easy it is to fake a page rank for a site, and how to figure out whether or not a site...

Five Tips for Generating Unique Content for your Blog

Writing content for your blog can be tough. Usually you'll have a good 10-15 ideas for articles when you launch your blog, and then after that, the well will run dry and your blog wi...

Making Money with a Blog: The Challenge

Nothing gets me more fired up than a good challenge. When I truly set myself to something, I completely absorb myself in it and go full throttle until I accomplish my goal. After ...

Adsense Tips: Blending Your Ads

One of the biggest mistakes that I see some websites make is that they don't blend their Adsense ads in with the rest of their page. For instance, their web site will have a light gr...

When It Comes to Social Bookmarking Sites, Let Your Readers Do the Work For You

It can be very tempting to write an article and then submit it to every social bookmarking site out there. I should know, I used to do just that. Write an article and then submit to ...

Too Many Paid Reviews can Ruin a Blog

When you run a blog and start monetizing it, there is a fine line between generating as many dollars as you can from the blog and then overexploiting it. By building up traffic and r...

The Text Link Ads Experiment is Over

Just about a week after we put Text Link Ads up on some of our major sites, we took them down. While I am sure that some people are doing very well with Text Link Ads on their sites, we just didn't fe...

My Experiences with Adbrite

Adbrite. According to their website, they serve over 614 million impressions per day across almost 30k sites. They boost a pretty impressive list of clients that they work with: Alexa, Break.com and E...

Succeeding In Google Adwords: Keeping it Small

If you do affiliate marketing in conjunction with PPC advertising, it can be tempting when you first start out just to ram hundreds or even thousands of keywords into each group. The problem is that w...

All in One SEO Plugin Released for Wordpress

An awesome new plug-in has just been released for Wordpress, called the "All in One SEO Pack." It is a very simple, yet incredibly useful tool. This is actually a plugin that I always...

Finding the Right Partner is All About Finding Someone to Complement Your Skills

There was a time in my life, probably back in the late 90's, where I never would have considered having a business partner. "Why share any profits?" I would ask myself. "I think I'll just keep all ...

Sorry Overture, We Can't Do Business with You Anymore

Overture's steadfast refusal to do ANYTHING about the bunk "partner site" clicks that they serve has resulted in us finally pulling the plug on our ad campaign there (or at least until they make some ...

The Hidden Value of a Web Site - Page Rank

We've talked quite a bit already about the direct monetization of web sites. You spend X amount of dollars on a site, and you want to generate Y amount of dollars per month. According to the numbers, ...

Lenzine.com Up And Running; A Second Domain Name Is Purchased

Our foray into acquiring sites for the sole purpose of monetizing them continues.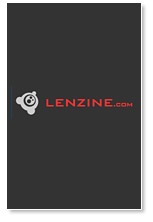 As ...

Blogging as a Job? Be Prepared to Put in the Time

One of the questions that is most often asked of me is: can I make a living online? Can I make a career out of blogging? The answer is always, of course, if you are willing to put in the time.

Why Web Sites Are Oftentimes Incredibly Undervalued And What We Plan on Doing About It

These days, there are literally hundreds of ways to make money with a web site. More and more companies are finding that the Internet is a cost-effective way to spend their advertising dollars. It can...

Delving Into the World of Text Link Ads

As I said a few posts ago, so far so good with Text Link Ads. We have currently had two sites approved for Text Link Ads, and one site currently has inventory on the market. This site is

"Big Dirty" Update, Overture/MSN/Google, Text Link Ads, New Traffic Records and More

It's been a long time since I did a general business update, so here you go. 1. "Big Dirty" Update. If you don't know what the "Big Dirty" is, Overture, desperately, desperately ...

Our First Cash-Flow Domain Purchase: Lenzine.com



Recently I stumbled across a great site run by Godaddy.com called the Domain Name Aftermarket. Basically, all of those hundreds of thousands (probably millions) o...

The Intrinsic Value of a Page of Unique Content



What is the true value of a page of unique content? What value does it add to your site?

There are plenty of people out there who would rather skip the step of creating unique content. They ...

Steve Pavlina Drinking That Agloco Kool-Aid



Why do I get the feeling that Agloco is going to be a huge disappointment for many people? The way that Agloco is being embraced by the blogging community, there are literally going to be hundreds ...

Digg Traffic Versus Google Traffic - Which One Converts Better?



Any web marketer that utilizes social bookmarking as a way of driving traffic to their site has always wondered about just how many Digg users actually click advertisements when they visit. For the...

Google Adsense Updates The Look of Their Advertisements



Darren Rowse posted on his blog several days ago that Google Adsense was going to be rolling out a ...

Google Adwords vs. MSN Adcenter vs. Yahoo Search Marketing - The Pros and Cons of All Three



Google Adwords

Pros - by far the most traffic of any of the three big search engines

-once you develop a high quality score for a keyword, you will own it, regardless...

John Chow - Marketing Lessons In Plain View



You know it's funny. I've been reading John Chow's blog for many months now, and I have been reading comments posted on his site that say things such as "How come John Chow doesn't post as much abo...

SEO vs. PPC - Sure, SEO Is Free, but PPC Is Scalable



I often here people debating this subject: should I focus on SEO or PPC?

Well, I would say, do both, but if you had to choose one..

I would go with PPC.

Why?

Those who s...

Is There Such a Thing as an Overly Commercialized Blog?



I make no bones about it. I visit a number of different blogs on a daily basis. These blogs all have the same theme; they are all run by one-man shows who have made a living off of the Internet, an...

My Letter to Overture UK



Hi there,

I realize that there is an ongoing investigation in regards to "partner site" traffic on my account, but I wanted to just provide you of further evidence of clear fraudulent behavior ...

Overture Fraud

Sorry for the lack of updates lately; been real busy. As much as we wanted to try and work with Overture and make money alongside of them, it has become apparent to me that Overture cares nothing a...

Some Adsense Placement Tips For All You Aspiring Content Publishers Out There



After testing, re-testing, and double re-testing, I have figured out the best way to incorporate Adsense ads into your page. Well, this is what has worked best for me, but I think that most Adsense...

Google Paid Out $976 Million Dollars to Adsense Partners in Q4 (Gimme, Gimme)



I was just looking over Google's Q4 earnings report and I noticed that Google paid out an enormous $976 million dollars to their Adsense partners in Q4, up from $825 million dollars in the third qu...

Building An Adsense Empire, Day 1 - You Gotta Start Somewhere



The first day of this Adsense experiment was a fairly underwhelming one, with my partner and I earning a grand total of $4.35. Like I said, you have to start somewhere, and we defi...

The Adsense Experiment: Making a Hundred Dollars Per Day with Adsense



Making money with Adsense is hard work. It involves creating a great deal of unique content, like I have illustra...

My Pen is My Weapon: Content Is King



I've been making my living from the Internet for almost ten years now. First I ran a newsletter from 1998 to 2001, and then I hooked up with my partner and we have been running affiliates websites ...

Running a Newsletter: Seven Things You Can Do to Increase Your Audience



From November of 1998 until the end of 2001, I ran a pretty popular online stock market newsletter. Back then, I had no clue about SEO and PPC; I didn't spend a dime on marketing costs. I grew the ...

Overture - Massive Click Fraud?

Let me give you some background. My partner and I have been advertising with Overture UK for a long while now. As a programmer and math guy, I love looking at our site stats. I am the type of person t...