What Are The Odds For Germany, Brazil, France and Others To Win the World Cup?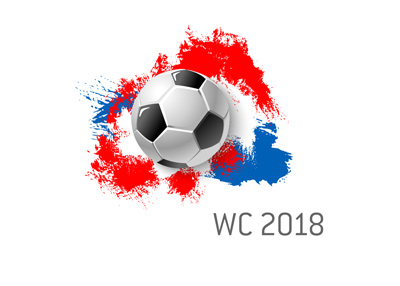 The 2018 World Cup, which is being hosted by Russia this time around, is just a few short weeks from getting underway.
After years of qualification games that eliminated over 100 hopeful countries, the 2018 World Cup tournament is down to a total of 32 teams. Only one team - Russia - received an automatic entry into the tournament, as they are the host nation. Of the teams that had to qualify, Brazil qualified the earliest via their win in the CONMEBOL round robin, while Peru and Australia were the last two teams to qualify.
The favorites to win the event will surprise no one, as Germany, Brazil, Spain and France are bunched near the top of the outright winner betting odds list. The teams with the worst chances of winning? Saudi Arabia and Panama, who are both listed at 1,001.00 to win the tournament.
Let's take a look at the odds for the World Cup and then add some thoughts:
Source: Bet365
Time Stamp:
June 4th, 2018 8:00 pm EST
Odds Subject to Change
Brazil
, 5.00
Brazil will be looking to recover following a humiliating exit for the 2014 World Cup which saw them suffer a 7-1 drubbing at the hands of the German side. Brazil, as always, will have a very strong side that includes Neymar (PSG), Fernandinho (Manchester City) and Gabriel Jesus (Manchester City). Brazil will be playing in Group E, which includes Switzerland, Costa Rica and Serbia.
Germany
, 5.50
The defending World Cup champions will be looking to repeat with a side that is anchored by the likes of Thomas Muller, Mesut Ozil and Toni Kroos. Germany will have the game Mexican side in their group, as well as Sweden and South Korea.
Spain
, 7.00
Spain has been one of the most popular picks to win the 2018 World Cup so far this year. Spain has a very deep roster that includes Diego Costa, Isco and David Silva, just to name a few. Spain will be playing in the same group as Cristiano Ronaldo and Portugal, though the rest of the group is rounded out by Morocco and Iran, who are two of the weaker teams in the tournament. Spain should have absolutely no issues with their Group stage play.
France
, 7.50
France is a powerhouse team that includes the immensely talented Paul Pogba, Kylian Mbappe and N'Golo Kante. Just like Spain, France is playing in a very weak group that includes Australia, Peru and Denmark. If France doesn't win all three games in this group, something seriously went wrong.
Argentina
, 10.00
When you have one of the absolute best players in the world on your club - Lionel Messi - you can never be counted out of the tournament. While Argentina doesn't have quite the depth of talent of a side like Germany or Brazil, they do possess one of the finest talents that the game has ever seen. As Portugal proved in the Euros, one player can help to take you all the way to the trophy. Argentina is playing in Group D, which includes Iceland, Croatia and Nigeria.
Belgium
, 12.00
Belgium is easily one of the strongest "dark horse" clubs to win the World Cup. At 12.00, Belgium provides some serious value and has been one of the top picks with punters to win the World Cup. Belgium will field one of the top young players in the world in Romelu Lukaku, as well as strikers such as Eden Hazard and Michy Batshuayi. Belgium is a very strong side that can not be overlooked.
England
, 17.00
Thanks to the people of gambling crazy England, the English side will always receive a great deal of backing from the betting public. England possesses one of the best strikers in the world in Harry Kane, as well as pieces such as Marcus Rashford and Raheem Sterling at midfield. If England wants to make its mark at the World Cup, Kane and Jamie Vardy will need to be superlative. England will be playing in Group G, which will include the tough Belgian side, as well as Panama and Tunisia. England would do themselves a big favor by finishing at the top of this group.
Portugal
, 26.00
As with Argentina, Portugal always has a chance thanks to the boot of Cristiano Ronaldo. If the opposing defences manage to shut down Ronaldo, Portugal is in very, very big trouble, as they won't be make up the talent gap to the top teams in the tournament. Portugal will have to contend with Spain, Morocco and Iran in their group.
Uruguay
, 29.00
Can Luis Suarez behave? Uruguay has a tremendous couple of players up front in the form of Suarez and Cavani, though Suarez will need to be on his best behavior if Uruguay wants to make any moves in this tournament. Uruguay should be able to finish on top of Group A, as they are playing in a group that includes Russia, Saudi Arabia and Egypt.
-
Here are the rest of the betting odds:
Croatia, 34.00
Columbia, 41.00
Russia, 41.00
Poland, 67.00
Switzerland, 101.00
Denmark, 101.00
Mexico, 101.00
Sweden, 151.00
Egypt, 201.00
Serbia, 201.00
Senegal, 201.00
Peru, 201.00
Iceland, 201.00
Nigeria, 201.00
Japan, 301.00
Australia, 301.00
Morocco, 501.00
Iran, 501.00
Costa Rica, 501.00
Tunisia, 751.00
South Korea, 751.00
Saudi Arabia, 1001.00
Panama, 1001.00
Filed under:
General Knowledge