World Cup One of World's Biggest Betting Events
Click Here To Bet on the World Cup
Bet365 is the personal sportsbook of choice for Dave Manuel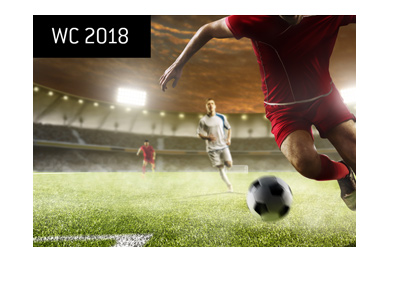 The World Cup is one of the biggest betting events in the world, in the same stratosphere as the Super Bowl, Euros and Champions League finals.
The World Cup combines many of the top players in the world in one event. The inclusion of teams such as the United Kingdom add even more betting volume to the event, as those countries are wild about gambling and will put down serious money to support their team.
Practically every sports book in the world will offer betting on the World Cup. Some bookmakers are very reputable, as they have been in business for decades (and sometimes even longer), while others should be avoided.
Before wagering on an event, you need to familiarize yourself with the gambling laws of the region that you live in. For instance, if you live in the state of Delaware in the United States, you are now legally able to make wagers on the World Cup, thanks to a change in the federal sports betting law.
My own personal sports book is Bet365, which I have been using for close to a decade now. I have never had any issues with this book, and they have plenty of odds available for the World Cup. There are odds on every single game, plus you can make wagers on the outright winner, winner of each group, top goal scorer, etc.
In addition, Bet365 offers in-play betting on all of the World Cup games. This means that you can bet on things that change throughout the course of the game - for instance, if Uruguay scores an early goal against Egypt, you could decide to make a wager on Egypt to win outright for some pretty steep odds, as these odds will reflect the fact that Egypt is down 1-0 early in the game.
-
Choosing your sports book is obviously a personal choice. There are plenty of books to choose from, and most will offer plenty of value.
I've been with Bet365 for years and have never had an issue with payouts, plus their customer service is extremely quick to respond to my queries. They offer me a number of different deposit and withdrawal options, plus I know that they'll have odds on any game that I choose to bet.
-
My advice? Do your research. After you have found a book that you like, my next piece of advice is to enjoy the craziness that is the World Cup.
Filed under:
General Knowledge