Daniel Cormier Seen as Making Easy Work of Former UFC Heavyweight Champion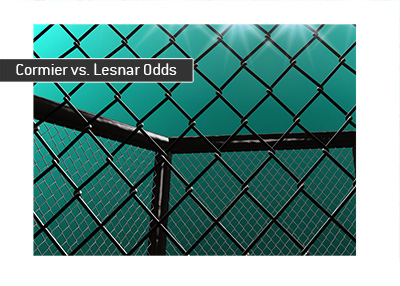 Shortly after UFC Light Heavyweight champion Daniel Cormier dispatched of Stipe Miocic to win the Heavyweight title, Brock Lesnar elected to enter the Octagon to set up a fight against Cormier.
Lesnar has always been shrewd with his WWE contracts, as he makes sure that he is never tied down for too long so that he can jump over to the UFC when he feels like it. This is the case again, as Lesnar's contract with the WWE is soon to expire, which means that he'll be free to fight Daniel Cormier for the title.
Lesnar will need to enter the USADA testing pool and get tested for a number of months before being eligible to fight, which means that Cormier and Lesnar will likely meet in the Octagon in early 2019.
Cormier, for his part, has said that he'd be willing to defend his Light Heavyweight title in the meanwhile, though only against the right opponent. One of those opponents was Mauricio Rua, though with his recent loss, Rua is no longer a contender and Cormier will now likely wait for the Lesnar fight.
-
Brock Lesnar is undoubtedly a very intimidating figure in the Octagon, though the fact of the matter is that he stands essentially zero chance of beating Cormier in a fight.
To start, Lesnar will be very rusty when he enters the Octagon in 2019, as he has only fought a handful of times since 2010.
In addition, Lesnar's biggest advantage has always been his wrestling. Well, Daniel Cormier is an Olympic wrestler and is nearly impossible to take down (and even harder to keep down), which means that Lesnar will likely need to beat Cormier on the feet in order to win the fight, which seems nearly impossible to comprehend. Cormier has a very strong chin and is a very good striker, while striking is certainly the weakest part of Lesnar's game.
Lastly, Cormier's gas tank is surprisingly good for a fighter of his stature, while Lesnar's is embarrassingly bad, as we saw in his fight against Cain Velasquez. If Lesnar tries to take Cormier down early and fails, he will likely exhaust his gas tank, giving the fight to Cormier.
-
Let's take a look at the early odds for this fight, courtesy of a leading offshore sports book:
Brock Lesnar, +215
Daniel Cormier, -275
I would honestly expect this line to trend heavily in Cormier's favour in the lead-up to the fight, as Lesnar (in my opinion), has practically zero chance of winning.
Sure, this fight will do plenty of PPV buys, though it is a very non-competitive title fight.
Filed under:
General Knowledge