Murder, She Wrote Complete Series on DVD and Blu-Ray
Click Here To Buy Murder, She Wrote: The Complete Series - Save $89.81
Currently 45% Off (Amazon)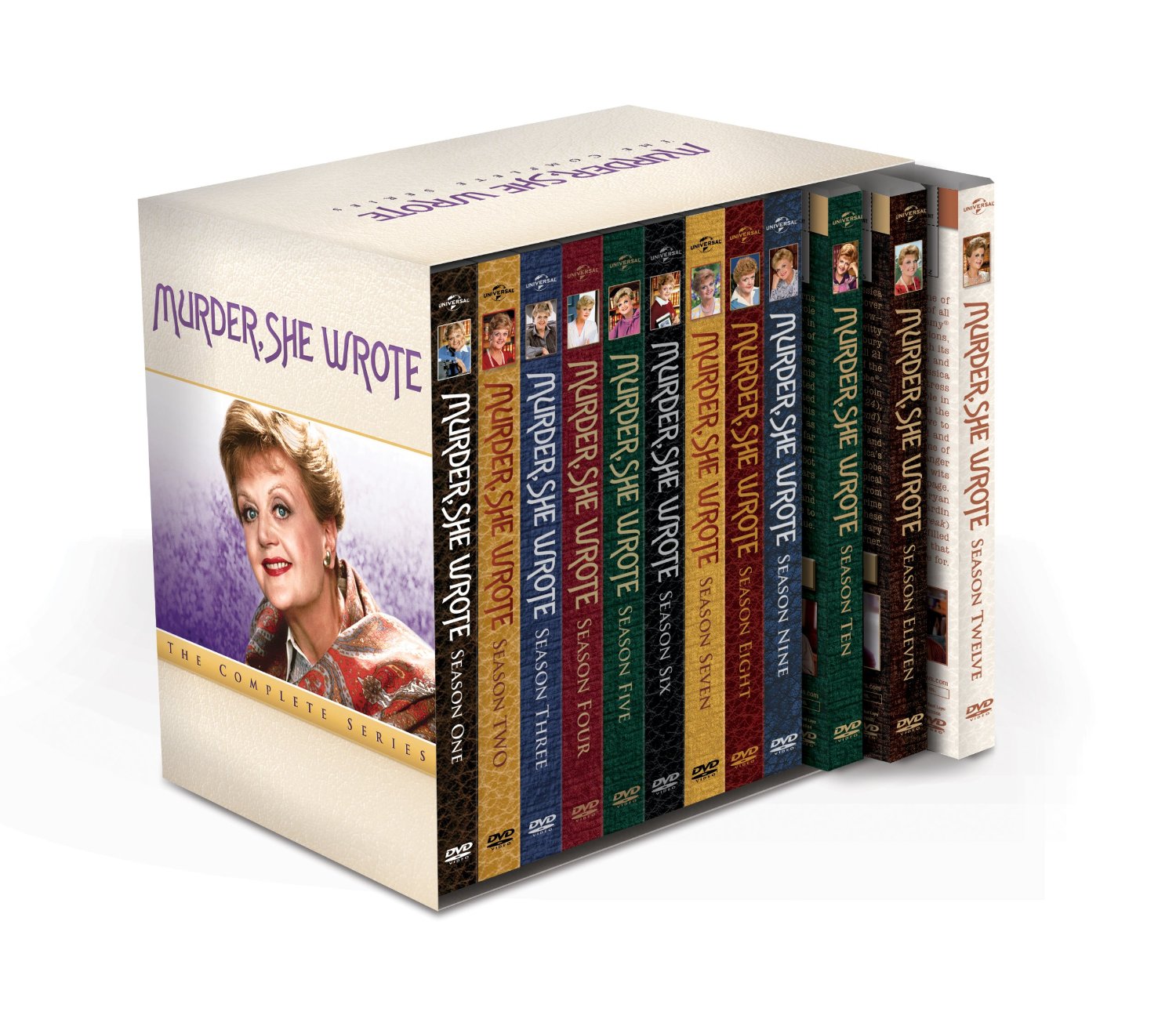 The character of Jessica Fletcher, played for over a decade by Angela Lansbury, is one of the most beloved TV characters of the modern era.
In Murder, She Wrote, Lansbury played mystery writer and amateur sleuth Jessica Fletcher. In the comfortable little town of Cabot Cove (and, eventually, New York City), Fletcher was able to solve many a murder that perplexed the local authorities. Fletcher, much like Agatha Christie's Miss Marple, was able to solve cases by asking the right questions and by being very perceptive and observant.
Murder, She Wrote premiered in 1984 and would become one of the most successful television shows of all time. In fact, at its peak, Murder, She Wrote had a total weekly viewership of 23 million people. The show would run until 1996 and is still beloved, two decades later.
The show received multiple Emmy and Golden Globe nominations. Angela Lansbury would be nominated as well, as she received 10 Golden Globe nominations and 12 Emmy Awards nominations.
-
The complete Murder, She Wrote box set contains 12,725 minutes worth of entertainment, spread out over a total of 264 episodes. That works out to over 212 hours worth of entertainment - if you were to watch one episode per day, you would need roughly nine months to get through the entire series.
The box set, which was released by Universal Studios in 2013, contains a whopping 63 discs. There are a number of extras to be found as well, including the infamous Murder, She Wrote crossover episode with Magnum, PI.
-
Murder, She Wrote is such an amazing series because it features good, old-fashioned murder mysteries without going overboard with the violence. It features crisp dialog and intriguing scenarios that will captivate practically any viewer.
Murder, She Wrote would make a great addition to your collection and it also works as a fantastic gift.