What is DeAndre Jordan's Net Worth?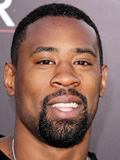 Name:
DeAndre Jordan
Born: July 21st, 1988
Company: Los Angeles Clippers
Position: Center
DeAndre Jordan currently has a
net worth
of an estimated:
$25,000,000
Information:
DeAndre Jordan, who is the starting center for the Los Angeles Clippers, is seen as being one of the most talented centers in the league.
DeAndre Jordan played his senior year in high school at Christian Life Center Academy where he averaged 26.1 points, 15.2 rebounds and 8.1 blocks per game. Jordan still holds a number of single-season school records that may stand for a very long time.
Jordan was the #8 prospect in the nation coming out of high school (#2 rated center) and was recruited by a number of different schools. In the end, however, Jordan elected to stay close to home and committed to Texas A&M.
In his first and only season with the school, Jordan averaged 7.9 points and 6.0 rebounds per game en route to being named to the Big 12 All-Rookie Team. Immense upside potential, people said about Jordan at the time, but extremely unpolished.
Instead of electing to remain at school for another year, Jordan announced that he would be entering the 2008 NBA Draft. Some prognosticators had Jordan going as high as in the top 10 - in the end, however, DeAndre Jordan was selected in the second round by the Los Angeles Clippers with the #35 pick.
Jordan has played a total of 8 years with the Clippers. His best year statistically came in 2014-15 when he averaged 11.5 points per game and 15 rebounds. His asking price went way up when Clippers superstar Blake Griffin was forced out the lineup due to an injury and Jordan averaged over 20 points and 20 rebounds per game.
Jordan was seen as the "third wheel" in Los Angeles, behind both Chris Paul and Blake Griffin. The Dallas Mavericks tried to use this to their advantage in their pitch to DeAndre Jordan - come to Dallas, they said, and you will be a superstar. In addition, Jordan reportedly didn't get along with Chris Paul, which made his decision to leave the Los Angeles Clippers that much easier.
In the end, the Los Angeles Clippers were able to re-sign their star after a bizarre string of events. Many people, including Mark Cuban, thought that they had DeAndre under contract, but the Clippers were able to retain their star center in the end.
--
Jordan's rookie contract paid him $550,000, $736,420 and $854,389 in his first three years respectively.
In December of 2011, the Golden State Warriors offered Jordan a 4 year offer sheet which the Clippers eventually matched. His salaries from those four years:
2011-12 - $10,079,404
2012-13 - $10,532,977
2013-14 - $10,986,550
2014-15 - $11,440,124
As mentioned, Jordan will be averaging over $20 million per year from his new deal with the Clippers. This will take his total lifetime earnings over the $120 million mark by the time that his deal expires.
Also Known As:
DeAndre 3000
Andre 3000
Minister of Defense
Notes:
DeAndre Jordan is worth
323
times more than the median US household
If DeAndre Jordan sold everything that they owned, they could fund the United States' deficit spending for
0
days.
--
Note:
Net Worth changes calculated at 4 pm EST daily
The net worth pages are strictly for entertainment purposes only. The information on these pages is based on speculation and shouldn't be construed as being accurate in any way.