What is Max Scherzer's Net Worth?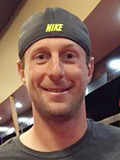 Name:
Max Scherzer
Born: July 27th, 1984
Company: Washington Nationals
Position: Starting Pitcher
Max Scherzer currently has a
net worth
of an estimated:
$25,000,000
Information:
Max Scherzer, starting pitcher for the Washington Nationals, is considered to be one of the very best starting pitchers in baseball.
Scherzer, born July 27th, 1984, was drafted by the Arizona Diamondbacks in Round 1 (11th pick) of the 2006 amateur draft. This draft class was filled with studs, as Evan Longoria, Clayton Kershaw, Tim Lincecum were all selected in the first round.
Scherzer signed his very first deal on May 31st, 2007, and made his major league debut on April 29th, 2008. In his first game, Scherzer retired 13 batters in a row (a record for a pitcher making his first appearance) and went 4.1 IP with 7 strikeouts and no walks.
Scherzer would later be traded to the Detroit Tigers (December 8th, 2009), which is where he would really make his mark as a starting pitcher. During his time with the Tigers, Scherzer established himself as one of the top starting pitchers in baseball, as he went 21-3 and 18-5 in consecutive years. In 2013, Scherzer won the AL Cy Young award.
In addition to his Cy Young award, Scherzer has been named to the All Star game three times and pitched a no-hitter on June 20th, 2015.
--
Scherzer, who is represented by Scott Boras, has inked six deals since becoming a professional baseball player. His most recent deal, a 7 year, $210 million mammoth contract, will take him into the second half of his 30s and may very well be his last.
Let's look at Scherzer's contracts throughout the years:
May 30th, 2007 - 4 year, $4.3 million deal with Diamondbacks
March 9th, 2011 - 1 year, $600,000 deal with Tigers
January 17th, 2012 - 1 year, $3.75 million deal with Tigers
February 4th, 2013 - 1 year, $6.725 million deal with Tigers
January 17th, 2014 - 1 year, $15.525 million deal with Tigers
January 19th, 2015 - 7 year, $210 million deal with Nationals
Scherzer's deal with the Nationals runs from 2015-2021. The deal included a $50 million signing bonus, which will be spread out over the 7 years of the contract. The deal also includes $105 million in deferred salary, which will be paid out in $15 million increments from 2022-2028.
While the deal is undoubtedly for a staggering amount of money, the Nationals benefit from the fact that the seven $15 million payments from 2022-2028 will not be indexed to inflation.
By the time that Scherzer has collected the last of his deferred salary payments, he will have made nearly $241 million in total salary from the Diamondbacks, Tigers and Nationals.
With teams willing to pay a premium for exceptional starting pitching, Scherzer will retire as a very rich man.
-
Scherzer also collects a bit over $200k a year from endorsement deals.
Notes:
Max Scherzer is worth
323
times more than the median US household
If Max Scherzer sold everything that they owned, they could fund the United States' deficit spending for
0
days.
--
Note:
Net Worth changes calculated at 4 pm EST daily
The net worth pages are strictly for entertainment purposes only. The information on these pages is based on speculation and shouldn't be construed as being accurate in any way.