What is Phil Jackson's Net Worth?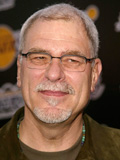 Name:
Phil Jackson
Born: September 17th, 1945
Company: New York Knicks
Position: President
Phil Jackson currently has a
net worth
of an estimated:
$60,000,000
Information:
Phil Jackson, aka "The Zen Master", is considered by most to be one of the very best coaches in NBA history, if not the absolute best.
Jackson's numbers certainly back up this statement, as he has won a record 11 rings as a head coach. Six of those rings were won with the Chicago Bulls, while an additional 5 rings were won with the Los Angeles Lakers. In addition, Jackson also won two rings as a player (New York Knicks in 1970 and 1973).
Phil Jackson is the only NBA coach to have ever won titles with two different teams.
--
Phil Jackson has the highest winning percentage of any coach in NBA history (.704) and has coached two of the greatest players in the history of the game, Michael Jordan and Kobe Bryant. Jackson's greatest strength as a coach, it has been said, was successfully managing the mega-personalities that populate any successful NBA team. Jackson is also a proponent of the "triangle offense", which was used to much success in both Chicago and Los Angeles.
Despite his success, Phil Jackson's time with both the Chicago Bulls and Los Angeles Lakers was tumultuous. Despite winning six NBA titles, Jackson was basically escorted out of town by Bulls GM Jerry Krause, who claimed that Jackson had no respect for his assistant coaches and was "two-faced". Jackson's time with the Los Angeles Lakers was not much different, as he frequently feuded with Kobe Bryant and was let go from his contract (he officially stepped down but it is fairly common knowledge that the Lakers didn't want him back) in 2004 before being re-hired again in 2005. Any bond between the Lakers and Jackson was irreparably severed during the 2012-13 season, when the Lakers reportedly sounded out the interest of Jackson coaching the team once again. Jackson requested two days to think about it, and during that time, the Lakers elected to hire Mike D'Antoni instead. All of this back and forth between the Lakers and Jackson came despite the fact that the team won five titles during Jackson's time with the team.
In March of 2014, Phil Jackson returned to the NBA when he signed a deal to become the new President of the New York Knicks to lead the team's turnaround.
-
Phil Jackson has been extremely well-compensated during his years as a coach and President.
In March of 2014, Jackson inked a five-year, $60 million deal to become the President of the New York Knicks. Many people are now doubting the signing after the Knicks bungled the hiring of Steve Kerr (who would go on to win a title with the Golden State Warriors in his first season as coach) and missed out on numerous high-profile free agents.
Jackson was well-compensated during his time with the Chicago Bulls, though it was when he made the jump to the Los Angeles Lakers that he really started to cash in.
After taking a year off from coaching, Jackson elected to sign a five-year, $30 million contract with the Lakers in 1999. At the end of this contract, Jackson left the team, only to be lured back the next year (summer of 2005) with a 3-year deal that reportedly paid him between $7-$10 million per year.
At the end of his three year deal in 2008, Jackson signed a series of 1-year deals. Jackson's health was an issue, and he didn't want to sign a long-term deal.
During the 2010-11 season, Jackson announced that it would be his last behind the bench in Los Angeles. As promised, he stepped away at the end of the season.
After Mike Brown was fired at the beginning of the 2012-13 season, however, the Lakers made noises about possibly wanting to bring Jackson back as head coach. Jackson asked the Lakers to have two days to think things over - during that time, the Lakers went out and hired Mike D'Antoni as their new head coach. The Lakers and Jackson had had a fairly tempestuous relationship over the years, but this was the final nail in the coffin for Jackson in Los Angeles.
In March of 2014, Jackson would return to the basketball world when he signed on to become the new President of the New York Knicks.
-
If Jackson finishes out his deal with the New York Knicks, his total earnings from coaching and serving as an executive will near $200 million. It's safe to say that Phil Jackson comfortably has a net worth of well north of $50 million - I would put the total closer to $60 million as of this moment.
Also Known As:
The Zen Master
Notes:
Phil Jackson is worth
776
times more than the median US household
If Phil Jackson sold everything that they owned, they could fund the United States' deficit spending for
0
days.
--
Note:
Net Worth changes calculated at 4 pm EST daily
The net worth pages are strictly for entertainment purposes only. The information on these pages is based on speculation and shouldn't be construed as being accurate in any way.