2009-03-04 19:54:12 - By Dave Manuel

How To Find The Right Direct Access Broker For You





Click Here To Open An Account at Tradestation (Leading Direct Access Broker)

*Receive Up to $600 in Commission Rebates Through 12/31/2012*



There are a fair number of solid direct access brokers out there that deserve your business.

Direct access brokers who aren't solid don't remain in business for very long. The customers who would open a direct access trading account are savvy traders/investors who aren't going to put up with a sub-par product, so lackluster companies usually don't remain in business in this industry for very long.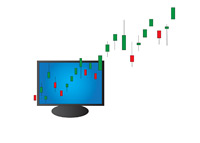 There is no such thing as a perfect direct access broker. Brokers are strong in certain areas and weaker in others. For instance, Interactive Brokers has an incredibly strong commission structure, yet doesn't have the strongest customer service (from my experience).

A broker such as Thinkorswim has amazing customer support, yet might be a bit more expensive than Interactive Brokers.

When choosing a direct access broker to trade through, you need to weigh the pros and cons of each broker, and then try to find the best fit.

Are cheap commissions your number one concern? Then Interactive Brokers will be hard to beat.

Are you an options trader? If so, then Thinkorswim will be hard to top.

Is outstanding customer service your primary concern? If so, then you should send your business to Thinkorswim.

I have included a list of some of my favorite direct access brokers below. Please note that these are companies that I have had actual experience with. If you feel that a certain broker should be on this list, then please understand that I can't recommend and rate brokers that I haven't actually used myself.



Tradestation

Tradestation is currently offering up to $600 in commission rebates through 12/31/2012.

Tradestation, which was launched way back in 1991, is still going strong today. The company offers stock, ETF, options, futures and forex trading, all through one trading platform.

Tradestation was recently named as Barron's #1 ranked trading platform.

Click Here to Open an Account Today!

--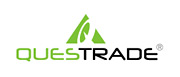 Questrade

"Let me start off this review by saying this: Questrade is near and dear to my heart.

I have been a customer of theirs for many years, and can recommend them without the slightest bit of hesitation. I believe that I started trading with them in late 2001/2002, and have been a loyal customer ever since. This is not a promotional spiel - this is just the truth.

I like Questrade.com for the following reasons..."

Read the Full Questrade Review Here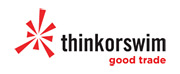 Thinkorswim

"There is much to love about Thinkorswim, which is why they have grown their client base so quickly over the past few years. There are cheaper commission structures out there, but Thinkorswim makes up for it with outstanding customer service and an ultra-sleek trading platform. The company has made it possible for their customers to trade wirelessly, through the web..."

Read the Full Thinkorswim Review Here



Interactive Brokers

"Ok, so now that we have gotten that out of the way - what do I like about Interactive Brokers?

1. Their commission structure. If you are a fairly active trader then Interactive Brokers is pretty hard to beat commission-wise. A commission structure of $0.005 cents per share with a minimum cost of $1.00 per trade is pretty hard to beat. If you are a trader that typically buys 100-500 shares of a stock, then you are going to save an absolute..."

Read The Full Interactive Brokers Review Here


Filed under: Company Reviews