Big Weeks For Tesla, SpaceX and SolarCity Propels Elon Musk's Net Worth Higher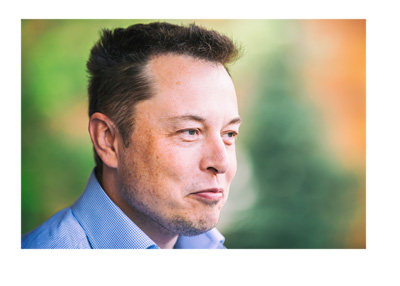 Earlier this week, a photo was circulated on social media that showed Elon Musk enjoying a glass of champagne.
It was easy to see why Musk was feeling in a celebratory mood, as the three companies that he is heavily involved in - Tesla, SpaceX and SolarCity - all enjoyed very big weeks. As a result of the strong week, Musk now enjoys a total net worth of nearly $12 billion, according to our latest calculations.
-
Elon's big week started when Tesla Motors revealed the forthcoming Model 3 to the masses. The Model 3, which will have a buyer-friendly price tag of just $35,000 and a battery range of more than 215 miles on a single charge, has received unprecedented hype and will be one of the biggest single car launches in the history of the world. People from all around the world lined up for hours to give Tesla their $1,000 deposits in order to secure their places in line for the new car. In total, over 325,000 people forked over $1,000 deposits, which translates into roughly $14 billion in total future sales, provided that all of these people end up buying.
The strong interest for the Model 3 translated into strong interest for shares of Tesla, which have been fairly moribund as of late.
-
Earlier this week, SpaceX successfully launched their Falcon 9 rocket into space. The first stage booster then returned to Earth and successfully landed on a pad that was floating in the Atlantic Ocean. Unlike previous attempts, the Falcon 9 rocket was able to land without toppling over.
SpaceX successfully launching a reusable rocket into space and landing it on a barge in the middle of the Atlantic Ocean has tremendous implications for the human race and is a massive milestone for the company.
-
On top of all of that, shares of SolarCity, of which Musk has a sizeable stake, performed extremely well this week, trading up roughly 10%.
-
All in all, Elon Musk saw billions of dollars added to his total net worth this week, which is certainly cause for celebration.
--
Photo:
Thomas Hawk
Filed under:
General Knowledge