Business.com Is Sold for $345 Million Dollars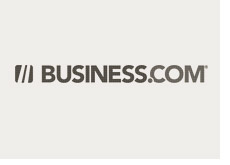 I guess people can finally lay off of Jake Winebaum and Sky Dayton. They were the two people that dished out $7.5 million in cash and company equity for Business.com back in 1999. Everyone made fun of them at the tell, saying that they had lost their heads and that the overall domain name market was clearly spiraling out of control.
Well they can now have the last laugh, as Business.com was sold today to R.H. Donnelly Corp. for $345 million dollars. The original owner of Business.com, who sold the domain name in 1999, smartly accepted a small ownership stake in Business.com in 1999 in lieu of 100% cash, and will now cash in once again.
R.H. Donnelly Corp. publishes white and yellow Pages in 28 states, and is widely thought to be using their new purchase to create a wide-ranging online business directory. It is a smart and bold move that will immediately change their business, but did they overpay? Business.com is currently bringing in a large amount of revenues per year, but considering that Donnelly will likely completely revamp and rework the site, was it a smart move?
Business.com was pursued by numerous companies, and the sale actually came to fruition quite quickly. An auction was held, and other companies such as Dow Jones and the New York Times lost out on the sweepstakes.
The biggest development to come out of this purchase will be the fact that the bar has now been set high, and the value of other domain names will increase as a result. As I have said before, domain names will be the ultimate real estate boom; you would be wise to get in now before it gets completely out of control.
Filed under:
Internet Companies