Thornburg Mortgage (TMA) To Go Under?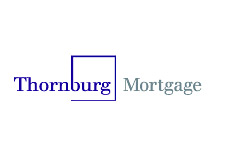 There is news out in the aftermarket today (Wednesday) regarding Thornburg Mortgage, and it's not pretty if you are a common shareholder.
Thornburg announced that due to its failure to meet a $28 million dollar margin call, JP Morgan Chase will "exercise its rights" and liquidate pledge collateral. This is terrible news for Thornburg, who had originally been hoping to stave off any defaults and somehow resurrect itself. It now appears as though this won't happen.
The problem here is that this forced liquidation will trigger cross-defaults, and will almost certainly lead to the demise of the jumbo lender. The ironic thing in all of this is that Thornburg has a very strong portfolio in terms of credit quality, however they have been massacred due to the devaluation of their assets due to other companies liquidating mortgage debt. This has led to margin calls, and the margin calls will lead to the liquidation of pledged collateral.
On Wednesday, a Jeffries & Co. analyst, Richard B. Shane Jr., downgraded the company and said that they had a 1 in 4 chance of going bankrupt. Well, the odds are much higher now - I would move from the "maybe" category to "very likely".
TMA closed at $3.40 on Wednesday afternoon, but plunged an additional 36% to $2.17 in afterhours trading after this JP Morgan revelation came to light.
Filed under:
The Economic Meltdown