Merrill Lynch Agrees to $44 Billion Dollar Buyout from Bank of America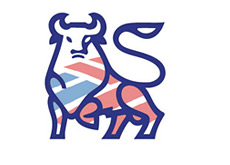 What a weekend! Lehman Brothers is on the brink of a disastrous bankruptcy; American International Group is likely going to undertake major asset sales in order to keep the company solvent; and now Merrill Lynch, one of the most recognizable and stories brokerages in all of the world, has announced that it will be acquired by Bank of America for $44 billion dollars, or around $29 per share.
To say that this is one of the most monumental weekends in the history of the stock market (and the worldwide economy) would be a vast understatement. You can not minimize the magnitude of this news.
According to reports, the deal between Merrill Lynch and Bank of America was quickly struck this weekend, after the CEO of Merrill Lynch (rightly) figured that his company was the next to lose of confidence of its counterparty clients. This would have sent Merrill Lynch into the single digits, and we would have been talking about how Merrill Lynch would be able to survive in a week or two. Merrill Lynch was on that slippery slope, having lost 36% in just one week.
While this deal is a good fit for Bank of America, many are wondering if the company could have gotten a better deal just by sitting on the sidelines and waiting for another couple of days. A Lehman Brothers bankruptcy surely would have cause more deterioration in Merrill Lynch's share price. Perhaps Bank of America was worried that another company would swoop in and land Merrill Lynch, and they didn't want to take the chance of missing out on this opportunity.
The big questions are: besides Merrill Lynch, Washington Mutual, AIG and Lehman Brothers - which other companies are on the precipice? What will the markets do on Monday and Tuesday? Are we close to the bottom, or is this the beginning of a much darker period for the stock market (and economy in general)?
Futures are way down right now. It will be interesting to see where this market goes from here. With the picture changing on an almost daily basis, it is pretty much impossible to try and predict a bottom, so we won't.
Filed under:
The Economic Meltdown
|
General Market News