Nortel Files For Bankruptcy Protection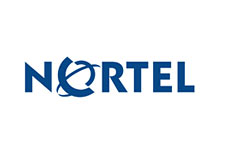 It's the end of an era today as Nortel Networks, previously one of the largest and most widely held companies in the world, has filed for bankruptcy.
This news will perk up the ears of many investors throughout the world, especially those living in Canada.
Why Canada?
Back in the late '90s and early '00s, practically every Canadian who had any money invested in the markets owned at least a couple of shares of Nortel. Nortel was the "wonder"stock that was going to make everybody rich. Young investors owned shares. Old investors owned shares. Pension funds owned shares. Practically everyone owned shares. Sure, anybody who owned a mutual fund likely had some exposure to Nortel, but this was different - many people actually made the effort to buy individual shares in Nortel, egged on by their friends and neighbors who were sure that the company couldn't miss. Owning shares of Nortel, which is based in Canada, was something of a show of Canadian pride.
For a while, things were great. 2000 came and Nortel was one of the hottest stocks in the world. During 1999 and 2000, the stock more than tripled. At its peak, Nortel Networks had a market capitalization of almost $400 billion dollars (CDN). This accounted for more than ONE THIRD of the total market capitalization of ALL of the companies that were listed on the Toronto Stock Exchange. I can't stress enough how big and how widely held this company was.
After the dramatic run of the late 90s, things began to fall apart. Many tech companies suffered during this time, but Nortel fell victim to scandals and a complete loss of investor confidence.
The company fell victim to the deflation of the technology bubble in the early '00s, but the real dagger in the chest of this company came in October of 2003. The company became mired in an accounting scandal that forced five of the company directors to step down. Revenues had been improperly booked - when all was said and done, nearly $3 billion dollars in revenues had been improperly booked in 1998, 1999 and 2000. Probes were opened into Nortel's financial affairs, and any investor confidence in the company had been permanently shattered.
Tens of thousands of jobs were lost and hundreds of billions of dollars of shareholder wealth was incinerated. Many investors throughout the world were negatively impacted by Nortel's stunning fall.
In the end, Nortel is just another failed company.

Filed under:
The Economic Meltdown