Who Qualifies For An American Express Black Card?
Click Here To Apply For a Visa Black Card!
The mythical "black card". Nothing says "I've made it" more than an American Express black card.
Watch your friends "ooh" and "ahh" when you pull out your black card to pay for dinner. Watch the cashier's eyes light up when you pull out your black card to pay for your box of Cheerios.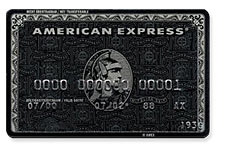 The American Express "black card", aka the American Express Centurion card, is thought to be reserved for the ultra-rich and famous.
The Amex "black card" is not just limited to the rich and famous - in fact, anyone who meets certain "strict" criteria can qualify for a card.
First off, the card is available through invitation only. If you meet the criteria for the card, then American Express will send you an application.
What exactly are the criteria?
This differs from country to country. Since most readers of this site are from the United States, we'll cover the criteria for US citizens to receive a "black card".
You must have spent a minimum of $250,000 on your American Express card over a 12 month period. Also, you must have really good credit, and be willing to pay a very high activation fee, as well as an annual fee on top of that.
There is a one-time "joining" fee of $5,000, while the annual fee for the card will run you $2,500.
What are the benefits of the "black card", other than the prestige of having it in your wallet or purse?
Here are some of the benefits:
-dedicated travel agent
-free first class flight upgrades (on selected airlines)
-hotel benefits that include free nights at certain hotels
-personal shoppers
-free companion tickets on certain international flights
-dedicated concierge
Sure, the annual fee (and activation fee) for the Centurion card is quite a bit of money. However, if you travel frequently, then you just might find that the card pays for itself.
If you have spent the minimum amount of money ($250,000) over a 12 month period on your American Express card, have a solid credit rating and desire your own "black card", then there is nothing stopping you from calling up the company and requesting an invitation. I am sure that if you meet the criteria, then American Express would be more than happy to welcome you into the club.
American Express also offers a "black card" for business owners. Spending $250,000 over the course of one year can be considerably easier if you run all of your business expenses through your Amex card. It's something to consider if you are hellbent on obtaining a "black card".
The American Express "black card" is available by invitation only.
In order to qualify, you need to first apply for an American Express card, preferably the "Platinum Card". To apply for that card, please
click here
. You will be given an answer as to your eligibility within 60 seconds of applying.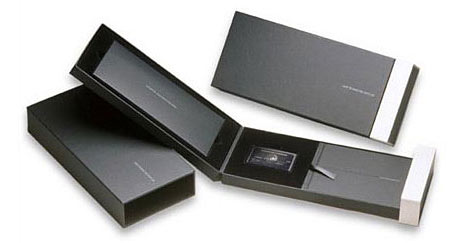 Click Here To Apply For a Visa Black Card!
Disclaimer: This content is not provided or commissioned by American Express. Opinions expressed here are author's alone, not those of American Express, and have not been reviewed, approved or otherwise endorsed by American Express. This site may be compensated through American Express Affiliate Program.
Filed under:
General Knowledge