A Rebounding Economy Hasn't Translated Into Increased Consumer Confidence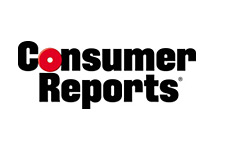 Even though the United States (and the rest of the world) is finally emerging from a painful two year-long recession, nearly 2/3rds of Americans are planning on cutting back on holiday expenses, according to a new report on ConsumerReports.org (link below).
As mentioned, 65% of Americans are planning on cutting back their holiday expenses this year. This comes after a painful 2008 in which over 75% of Americans cut back their holiday expenses from the year before.
Add the cutbacks from 2008 and 2009 together, and you have a significant drop-off in holiday spending from 2007.
The US economy reportedly started to grow again in the third quarter of 2009, but this doesn't mean that Americans are suddenly flush with cash once again. The national unemployment rate is still close to 10%, meaning that many American families simply do not have any extra money in their pockets this holiday season.
In addition, the credit markets have tightened considerably over the past couple of years, meaning that it will be much harder for Americans to borrow money to pay for their holiday expenses. If they do manage to secure credit, then they will be able to look forward to paying significant higher interest rates than they have in the past. Not only is credit much harder to come by, but it's also much more expensive than it was two years ago (have you looked at credit card interest rates lately?)
Speaking of credit - the report states that approximately 13.5 million adult Americans are STILL in debt from the last holiday season. Ouch.
A few other pieces of information that jumped out at me from the report:
-78% of adults will be buying less for themselves this holiday season
-over 35% of Americans admitted to "re-gifting" last year
Not surprisingly, clothing and electronics are at the top of over half of all adult American's wish lists this year.
It appears as though many retailers will have to struggle through another weak holiday season.
The economy may be rebounding, but this hasn't translated into increased consumer confidence as of yet. That will only come when people actually start heading back to work.
Source: ConsumerReports.org -
Holiday Poll: Shoppers Are Tightening Belts, Not Buying Them
Filed under:
The Economic Meltdown