Michigan Posted 14.3% Unemployment Rate in January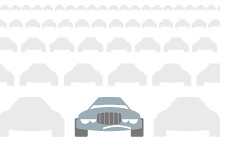 The January state unemployment numbers are in, and they aren't pretty.
In January of 2010, the national unemployment rate fell from 10.0% (December 2009) to 9.7%.
People naturally figured that many states would post a drop in their unemployment rates in January, but this wasn't the case.
According to BLS.gov, a total of 30 states recorded over-the-month unemployment rate increases in January. 11 states were unchanged, while 9 states recorded decreases.
Michigan led the way with an unemployment rate of 14.3%, which was once again the highest in the nation. 10 years ago, in January of 2000, Michigan posted an unemployment rate of just 3.4%. That's unbelievable.
Other states that posted high unemployment numbers in January included:
Nevada - 13.0%
Rhode Island - 12.7%
South Carolina - 12.6%
California - 12.5%
California's unemployment rate ticked higher to 12.5% from 12.3% the month before.
On the opposite end of the spectrum we had:
North Dakota - 4.2%
Nebraska - 4.6%
South Dakota - 4.8%
Kansas - 6.4%
Iowa - 6.6%
No state has been able to escape the negative impact of the recession - every single one of the 50 states has experienced an increase in their unemployment rate over the past year.
Just for fun, let's take a quick look at the unemployment rates of several states from December 2007 (when the "Great Recession" is thought to have started:
California - 5.8%
Michigan - 7.1%
New York - 4.7%
Nevada - 5.2%
North Dakota - 3.0%
Source:
Historical State Unemployment Rates
Filed under:
The Economic Meltdown