June Unemployment Rate Dips to 9.5%, Masking Real Story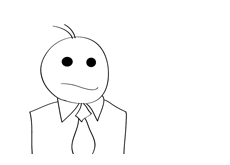 Earlier today, the BLS (Bureau of Labor Statistics) reported that the national unemployment rate edged down to 9.5% in June.
This number came as a surprise, as many were predicting that the June unemployment rate would be about 9.8% (up from 9.7% in May), thanks in part to the elimination of hundreds of thousands of temporary Census positions.
Total nonfarm payroll employment declined by 125k in June, thanks to the decrease in temporary Census positions. Private-sector payroll employment increased by 83,000.
So, this is good news right? I mean, the national unemployment rate is at its lowest level since July of 2009 (9.4%) and down 0.7% from its peak (October 2009). The country must be on its way to an economic recovery based on these numbers, right?
Wrong.
This is a reason why this jobs report was called "disappointing" by major media outlets today, even though the unemployment rate dropped more than expected.
Let's break down some numbers so that you can see why people were disappointed with the jobs report:
-private employers only added 83k jobs vs the 112k jobs that analysts were forecasting. +112k is a tepid number as it is, and certainly doesn't give the impression that the US economy is on the verge of a big rebound
-number of long-term unemployed remained unchanged at 6.8 million
-labor force participation rate actually FELL 0.3% to 64.7%
-employment-population ratio fell as well
-U-5 unemployment rate remained unchanged (11.0%), while U-6 rate dipped slightly to 16.5%
--
Combine these numbers with the rise in initial claims for unemployment benefits last week and a 1.4% drop in May factory orders, and you have a recipe for more doom-and-gloom.
So what happened here? Why the disconnect between the national unemployment rate and the numbers that I gave you above? Why did the unemployment rate improve while other numbers clearly worsened?
The answer - less jobless people were actively looking for work in June, so the unemployment rate actually dropped.
Don't forget - you need to actually be looking for work to be considered unemployed.
Let's take a kid who just graduated high school. Under normal circumstances, this high school graduate would look for a summer job to help pay for tuition costs for their upcoming stint in college.
However, the job market is SO bad that this kid decided not to even bother looking for work, despite the fact that he really wanted to get a job. Instead, he is going to help with some chores around the house and prepare himself for his upcoming year at college.
You might think that this person would count as being unemployed. After all, he wants a job.
However, he does NOT count as being unemployed because he is not actively looking for a job.
This is the reason why the labor force participation rate actually dropped in June while the national unemployment rate fell to 9.5% - the civilian labor force dropped by 652,000 people. The civilian labor force is comprised of:
a) number of persons sixteen years of age or older who are employed
b) number of persons sixteen years of age or older who are seeking employment
--
The tepid increase in private employer positions, drop in the labor-force participation rate and lack of movement in the number of long-term unemployed conspired to make this jobs report a complete dud. The bottom line is that the US economy is showing little to no signs of improvement nearly three years after the start of the "Great Recession", and many are starting to feel as though a "double dip recession" is now inevitable.
Source: Bureau of Labor Statistics -
June Jobs Report Numbers
Source: Davemanuel.com -
Historical Unemployment Rates
Filed under:
General Knowledge