Online Stockbrokers For Beginners
Believe it or not, there was a time when a person would actually have to pick up the phone to place an order with their stock broker *shudder*.
The broker would often try to steer you into one of their recommendations. If they proved unsuccessful, then they could always rest easy in the knowledge that you would be coughing up an ungodly amount of money in commissions ($60+).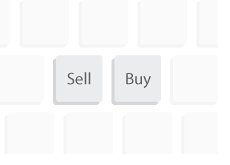 Then in the late '90s, the likes of Datek and Ameritrade and E-Trade came along and changed the trading world forever. Now ordinary people like you and I could place trades from the comfort of their own homes, and at a fraction of the price of a full-service brokerage.
The online discount brokerage was born.
The advent of the discount brokerage was a major reason why the "dot com bubble" happened in the late '90s/early '00s. People were free to speculate as they chose, free from the prying eyes of a full service broker who might try to talk them out of a risky investment.
Ten years later and the discount brokerages are as popular as ever. Costs continue to trend lower, while investors continue to benefit from improving technology.
If you were thinking about opening up an online brokerage account, but have many questions about the process, sit back and relax as I try to answer some questions that you might have.
--
1. Are online brokers safe?
A. Sure - the vast majority are. I can't vouch for every single online broker in the world, but if you stick to the bigger names such as E-Trade or Ameritrade, then you really can't go wrong, as these are both billion dollar companies with long operational histories.
2. How do I open an account?
A. Sites such as Ameritrade and E-trade have the entire process streamlined. Just choose the company that you want to open an account with and then click "Open Account" on their site. You will have to fill out a bunch of forms, but this is standard procedure when opening up an account. Once your account has been opened, you will then need to fund your account (this is done through a variety of different ways such as bank wire, etc)
The account opening process is much easier than it was even 5 years ago.
3. What is the minimum amount that I can open an account with?
A. This varies from broker to broker. Most of the brokers that I deal with will let you open an account with a minimum of $2,000.
4. What if I end up not liking the broker? How hard is it for me to get my money back?
A. It's a matter of filling out a form and requesting a payout and/or account closure. People close accounts at online brokers every day - it won't be a problem.
5. How much will I pay in commissions?
A. Again, this varies depending on the broker. Interactive Brokers, for instance, charges $0.005 per share. Questrade charges 1 cent per share with a $4.95 minimum. If you are paying more than $9.95 for a regular stock trade, then you are paying too much.
6. Is there a minimum amount that I need to trade every month? Do online brokers close account in which there is not much trade activity?
A. No - however, some online brokers will charge you less in commissions per trade if you trade more.
7. Do online brokerages offer "welcome" promotions in order to attract new customers?
A. Many brokers do (some common promotions include $50 worth of free trades, free commissions for a month, etc). Before signing up for an account, ask a representative at the online brokerage if they offer such a promotion.
8. How hard is it to transfer from one brokerage to another?
A. It's a matter of paperwork. The hard work is done by the brokers - you simply need to start the process by filling out a form.
*note: there are costs involved in transferring an account from one broker to broker, but many online brokers will reimburse you for the costs incurred. Make sure that you ask somebody at your new brokerage about this before you initiate the transfer.
9. The software provided by the online broker looks a little complicated and I'm a bit afraid to make my first trade. What should I do?
A. Many online brokers will offer demos of their software for free. Test out the software and mess around with it a bit before you place your first real trade.
In addition, online brokers will provide you with pages upon pages of instruction that should bring you up to speed on how to operate your account.
If all else fails, ask support for help! That is what they are there for.
10. What can I trade at online brokers?
A. Depending on the broker:
US equities, US options, US futures, forex, foreign equities, commodities, mutual funds, bonds
--
I hope that this answered a few of your questions! If you still find yourself confused about something, then I would recommend:
a) emailing support at the broker that you are thinking of joining
b) searching through forums (Elitetrader.com is a good one) to see if the answer to your question is there
Best of luck!
Filed under:
General Knowledge