North Dakota Posts Lowest June Unemployment Rate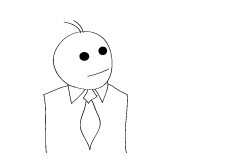 According to the BLS (Bureau of Labor Statistics), 39 states posted a drop in their unemployment rate in June. This data is not really surprising, given that the national unemployment rate dropped from 9.7% to 9.5% on the month.
Of the remaining 11 states, six reported no change in their unemployment rate, while 5 reported an increase.
The five states that bucked the national trend and reported increases were:
Nevada, +0.2%
Louisiana, +0.2%
Montana, +0.1%
Oklahoma, +0.1%
Indiana, +0.1%
--
On the flip side, the states that reported the largest drops (as a %) in their unemployment rates were:
New Hampshire, -0.5%
Alabama, -0.4%
Kentucky, -0.4%
North Carolina, -0.4%
West Virginia, -0.4%
South Carolina, -0.4%
Illinois, -0.4%
Mississippi, -0.4%
Michigan, -0.4%
--
Michigan used to have the highest unemployment rate in the nation just a few months ago, but Nevada has surged ahead to take over this dubious distinction.
The states with the highest unemployment rates currently are:
Nevada, 14.2%
Michigan, 13.2%
California, 12.3%
Rhode Island, 12.0%
Nevada has continued to trend higher throughout the first half of 2010, despite the fact that the national unemployment rate has started to drop. Nevada posted a 13.0% unemployment rate in January of 2010. People in the state are understandably getting very anxious about the current unemployment situation in the state.
Michigan and California, on the other hand, have seen their unemployment rates start to drop over the last couple of months.
--
The five states with the lowest unemployment rates in June were:
North Dakota, 3.6%
South Dakota, 4.5%
Nebraska, 4.8%
New Hampshire, 5.9%
Vermont, 6.0%
It seems unbelievable that there could be a 10%+ difference in unemployment rates between Nevada and North Dakota, but that is the situation that we currently find ourselves in.
Source: Davemanuel.com -
Historical State Unemployment Rates
Filed under:
General Knowledge