Macroeconomic Advisers Downgrades Estimate for Q3 Annualized GDP Growth to 1.2%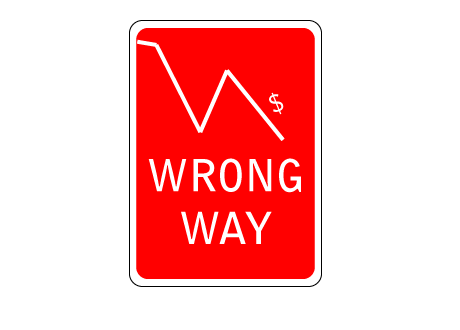 Another quarter of slowing GDP growth in the United States?
According to the New York Times, "respected forecasting firm" Macroeconomic Advisers has downgraded its estimate for third quarter annualized GDP growth in the United States to just 1.2%.
If this number turns out to be accurate, then it will continue an alarming trend of slowing GDP growth in the United States that has the country pushing very close to "double-dip recession" territory.
In the fourth quarter of 2009, the United States posted an annualized GDP growth rate of 5.0%. After a horrible run in 2008 and the first half of 2009, many people thought that the economy was finally getting back on track.
Since then, the numbers have looked like this:
Q1/2010, 3.7%
Q2/2010, 1.7%
Q3/2010, 1.2%??
It doesn't take an economist to see that things are clearly not going in the right direction when it comes to economic growth in the country.
Given the high national unemployment rate and the steadfast refusal of the average US consumer to spend any money (hey, who can blame them?), quarterly GDP growth in the United States seemed poised to fall for the third straight quarter in Q3.
Can a double-dip recession be avoided at this point?
Source: New York Times -
Third-Quarter GDP Forecast Revised Down
Source: Davemanuel.com -
Historical GDP Numbers in the United States
Filed under:
The Economic Meltdown