CBO Estimates That United States Will Post Deficit of "Close" To $1.5 Trillion in 2011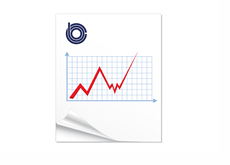 Earlier today, the CBO (Congressional Budget Office) released a report titled "The Budget and Economic Outlook: Fiscal Years 2011 to 2021".
The Congressional Budget Office is a nonpartisan agency within the legislative branch of the US government that is responsible for providing economic data to Congress.
In their "The Budget and Economic Outlook: Fiscal Years 2011 to 2021" report, the CBO estimated that the United States will post a deficit of $1.48 trillion in 2011, assuming that current laws remain unchanged. A $1.48 trillion deficit in 2011 would equal 9.8% of GDP.
This $1.48 trillion deficit would come on the heels of $1.416 trillion (2009) and $1.294 trillion (2010) deficits.
The CBO points the finger at "restrained" revenue growth due to the "slow and tentative pace of the recovery" and the "2010 tax act" as well as "elevated spending" as the reasons why the United States will post a deficit of nearly $1.5 trillion in 2011.
The CBO's baseline budget outlook has the United States posting a deficit of no less than $533 billion between now and 2021. The outlook looks like this:
2011 - $1.48 trillion deficit
2012 - $1.1 trillion deficit
2013 - $704 billion deficit
2014 - $533 billion deficit
2015 - $551 billion deficit
2016 - $659 billion deficit
2017 - $617 billion deficit
2018 - $610 billion deficit
2019 - $696 billion deficit
2020 - $739 billion deficit
2021 - $763 billion deficit
According to the CBO, the projections "are based on the assumption that tax and spending policies unfold as specified in current law. Consequently, they understate the budget deficits that would occur if many policies currently in place were continued, rather than allowed to expire as scheduled under current law."
The CBO estimates that the public portion of the US debt will be well over $18 trillion by the end of 2021.
--
Some of the other projections from the CBO:
-inflation will remain "very low" in 2011 and 2012, and average no more than 2% between 2013 and 2016
-the economy will add 2.5 million jobs per year between 2011 and 2016
-the national unemployment rate will fall to 9.2% by Q4/2011 and 8.2% by Q4/2012
-it will take until 2016 before the unemployment rate hits a "natural rate" of 5.3%
-GDP growth will be 3.1% in 2011, 2.8% in 2012 and 3.4% between 2013-2016
-annual spending on net interest will "more than double" between 2011 and 2021
Source: CBO.gov -
Budget and Economic Outlook: Fiscal Years 2011 Through 2021
Filed under:
The Economic Meltdown