Gallup's Economic Confidence Index Hits 2011 Low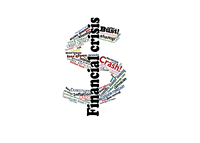 According to a recent Gallup poll, many Americans are losing confidence in the economy.
Gallup's Economic Confidence index, which measures both Americans' expectations about the future direction of the economy and their perceptions of current economic conditions, hit a new low for 2011 for the week ending March 20th.
According to Gallup, 43% of Americans surveyed during the week ending March 20th said that current economic conditions are "poor" - this is down from 47% in the same week in 2010. 40% of Americans surveyed by Gallup in mid-February said they thought that economic conditions were "poor" in the country.
A slightly alarming piece of information released by Gallup - just 32% of Americans surveyed said that they believed the economy was "getting better". This is down sharply from 37% in mid-February, as Americans are clearly worried about a multitude of different things. Gas prices have shot higher and food prices are steadily marching higher, and this has no doubt made Americans more nervous about the current economic situation. On top of that, the situations in Japan and Libya is also weighing heavy on the minds of the average American citizen.
It should be noted that in the same week in 2010, 35% of those surveyed said they believed that the economy was "getting better".
--
There was a short period of time when it seemed as though a sense of optimism was starting to work its way back into the country. The economy had been beaten down for three years, but it seemed as though things were finally starting to improve.
That optimism has been replaced with new worries. Worries about Libya and other hot spots. Worries about Japan. Worries about gas prices. Worries about food prices. Worries about a national unemployment rate that is still close to 9%. Worries about a possible government shutdown later in the year.
Americans aren't feeling confident about the economy right now, and who can blame them?
Source: Gallup.com -
Americans' Economic Confidence Hits Weekly Low for 2011
Filed under:
The Economic Meltdown