Mike Huckabee is Current Republican Favorite To Run in 2012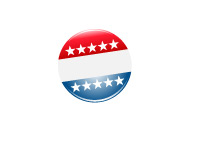 Time flies.
Believe it or not, the 2012 US Presidential election is not all that far off.
We've had a number of intense and hotly contested US Presidential elections over the past decade and a bit, and 2012 will be no different. Emotions in the country are running very high right now for a myriad of different reasons. As always, the economy will be the number one issue when Americans hit the polls in 2012, but many things are currently weighing heavy on the mind of the average US voter right now.
On one side will be the incumbent, President Barack Obama.
His opponent? Yet to be decided.
There is still over a year and a half until the 2012 Presidential election, so many potential Republican candidates are still mulling over whether or not they want to run.
This didn't stop Gallup.com from conducting a recent poll of Republican and Republican-leaning independents. Respondents were read a list of names of people who might be running in the Republican primaries for president in the 2012 election. Respondents were asked which of the candidates they would be most likely to support for the Republican nomination for president.
At the top of the list? Mike Huckabee. 19% of those surveyed pointed to Huckabee as their top choice for the Republican nomination.
After Huckabee:
Mitt Romney - 15%
Sarah Palin - 12%
Newt Gingrich - 10%
Ron Paul - 6%
Some other names of interest:
Michele Bachmann - 5%
Donald Trump - 1%
--
Mike Huckabee has been gaining momentum in recent months. In a similar poll conducted in September of 2010, Huckabee garnered 12% of the vote.
On the other hand, both Mitt Romney (19% in September) and Sarah Palin (16% in September) have dropped off in recent months.
If Mike Huckabee decides not to run, then the top five looks like this:
Mitt Romney - 19%
Sarah Palin - 17%
Newt Gingrich - 13%
Ron Paul - 8%
Michele Bachmann - 5%
If Huckabee decides to run but Sarah Palin does not, then the top five looks like this:
Mike Huckabee - 23%
Mitt Romney - 16%
Newt Gingrich - 12%
Ron Paul - 7%
Michele Bachmann - 6%
If both Huckabee AND Palin decide not to run, then Mitt Romney holds a commanding 22% lead, with Newt Gingrich in second place with 16% of the vote.
--
Will Huckabee and Palin run for President in 2012?
According to Intrade.com, both Huckabee and Palin look unlikely to make a run for President in 2012. Intrade.com currently gives both Palin and Huckabee a 35% chance that they will announce their intentions to run for President. Mitt Romney, on the other hand, is currently listed at 98%. Romney has not formally announced his intentions yet, but all indications are that he will be doing so later in the spring.
--
Which name gives the Republicans the best chance of winning in 2012?
If you are an Obama supporter, which name would you least like him to run against?
If you are a Republican supporter, which name do you think gives them the best chance to win in 2012?
Source: Gallup.com -
Huckabee Has Slight Edge, Palin Down, in GOP '12 Preferences
Source:
Intrade.com
Filed under:
General Knowledge