Clear Capital: The US Housing Market Dipped Below March 2009 Lows Last Month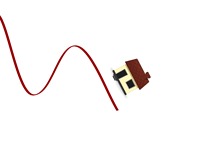 According to a report that was released by Clear Capital earlier today, US home prices have officially experienced a "double dip".
According to Clear Capital, US home prices have now dipped 0.7% below their March 2009 lows.
Some of the stats included in Clear Capital's report:
-quarterly national home prices down 4.9%
-year-over-year home prices down 5.0%
-"national home prices have fallen 11.5% over the previous nine-month period, a rate of decline not experienced since 2008"
--
So why have US home prices been so weak as of late?
One of the driving factors behind the weakness has been the continued high number of foreclosures in the country. According to Clear Capital, market prices are being weighed down by the fact that more of one-third of national home sales are foreclosed properties.
In addition, a high national unemployment rate, tight credit markets and the lack of tax credit incentives for home buyers are all conspiring to weigh down home prices in the country.
Clear Capital also has a word of warning for anybody who thinks that the spring may bring about an uptick in US home prices:
"A note of caution to those looking for a strong end to 2011: The last time no incentives were in place and distressed inventories were this high, home prices fell sharply".
--
Some more assorted information from the report:
-the largest quarter-over-quarter drop in home prices was seen in the Midwest (-8.7%)
-the largest year-over-year drop in home prices was also seen in the Midwest (-6.3%)
-Detroit was named as the lowest performing major market for the fourth straight month
--
Source: ClearCapital -
Clear Capital Reports National Double Dip
Filed under:
Real Estate News