Recent Hiring Efforts from McDonald's Boosted May Job Numbers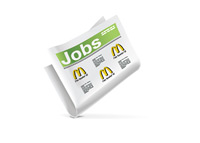 The US economy added a total of 54,000 new jobs in May as the national unemployment rate ticked higher to 9.1%.
Many economists were expecting that the economy would add between 125k-150k new jobs last month, which is why the May jobs report ended up being such a disappointment. The markets, which had been rocked all week mainly due to weak US economic data, endured another large drop on Friday thanks to the jobs report.
--
In mid-April, McDonald's ran a "National Hiring Day". The goal? To hire 50,000 new workers in the United States.
The "hiring day" was a major success for McDonald's, as they ended up hiring 62,000 people. In a very telling indicator of how weak the US job market truly is right now, McDonald's ended up receiving over a million applications, meaning that over 900k people ended up being turned away.
Morgan Stanley estimated
that the recent hiring surge from McDonald's would end up adding 25,000-30,000 jobs to the US economy in May.
So, according to Morgan Stanley, McDonald's was responsible for adding roughly half of the new jobs in the country last month. If McDonald's didn't embark on their hiring blitz in mid-April, May's job reports would have been even uglier.
--
The markets were slammed last week thanks a barrage of weak economic reports.
Many people are now of the opinion that the US economy is in very real danger of tipping over into a double dip recession, and May's job report certainly does nothing to dispel that notion.
Unless, of course, McDonald's decides to hire another couple million people.
Filed under:
The Economic Meltdown