Is Another Recession Just Around the Corner?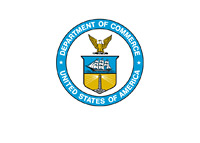 The Commerce Department released two sets of 2011 GDP numbers earlier today - their "advance" estimate for Q2/2011 and their revised figure for Q1/2011.
Neither number was very pretty at all.
To start, the Bureau of Economic Analysis at the US Department of Commerce said that real GDP increased at an annual rate of just 1.3% in the second quarter of 2011.
Economists had been expecting Q2 growth of 1.9%.
On top of that, the Q1/2011 number was revised down to just 0.4% (from 1.9%).
One of the biggest drags on growth right now? Consumer spending. Consumer spending fell off of a cliff in the second quarter, advancing at a rate of just 0.1%.
Economists had been predicting that consumers would be emboldened by falling gasoline prices during the second quarter, but this didn't turn out to be the case.
--
As evidenced by the numbers posted during the first half of 2011, the United States is perilously close to tipping back into a recession.
A number of economists today have warned that there is "no margin for error", and that a default (the August 2nd deadline to get a debt ceiling deal is mere days away) could violently shove the country back into a recession.
Source:
Historical GDP Numbers
Filed under:
The Economic Meltdown