Nonfarm Payroll Employment Rises by 120,000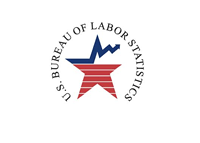 The national unemployment rate finally broke out of its very tight range in November, dropping from 9.0% down to 8.6%. This was the largest one month drop since December of 2010, when the national unemployment rate dropped from 9.8% to 9.4%.
Nonfarm payroll employment rose by 120,000 jobs, buoyed by a large increase in retail trade jobs. 50,000 retail trade jobs were added in November (makes sense considering the time of year), with 27,000 new jobs coming from clothing and clothing accessories stores alone.
An additional 33,000 jobs were added courtesy of the professional and business services industry (aka temporary help services, aka temp jobs).
Most economists that were polled were expecting a 9.0% unemployment rate with between 100k-120k jobs being added.
The number of unemployed dropped from 13,897,000 to 13,303,000 in November, which resulted in the very steep drop in the unemployment rate. There were jobs added in November, but the biggest contributing factor to the decrease in the unemployment rate was the fact that many unemployed people have been out of work for so long that they are no longer able to file unemployment claims. These people are no longer counted as being "unemployed", which led to a drop in the unemployment rate that doesn't tell the whole story.
Total nonfarm payroll employment numbers were revised higher for both September (158,000 to 210,000) and October (80,000 to 100,000).
--
The last time that the national unemployment rate was 8.6%? That would be March of 2009, when the jobless rate was 8.5%.
--
The short of the long - the economy is adding jobs, but not adding jobs fast enough. Nonfarm payroll employment needs to accelerate in order for the country to really start making a dent in the national unemployment rate.
Source:
Historical Unemployment Rates
Filed under:
General Knowledge