Newt Gingrich Currently Has Edge Over Mitt Romney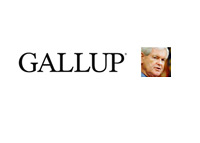 According to a recent Gallup poll, Newt Gingrich currently has the support of 31% of Republican and Republican-leaning independents who are registered to vote. Here is how the most recent numbers break down:
Newt Gingrich - 31%
Mitt Romney - 22%
Ron Paul - 8%
Rick Perry - 7%
Michele Bachmann - 6%
Rick Santorum - 4%
Jon Huntsman - 2%
Other - 1%
Undecided - 19%
Newt Gingrich has soared thanks to his strong debate performances, and has gone from "no chance" to a bonafide Republican nomination front-runner in just a few months.
As mentioned, there was a time when Gingrich was given basically zero chance of winning the nomination. There was a time, not that long ago, when Gingrich's support amongst Republican voters was in the single digits. Now, just a few months later, Gingrich is 9 points ahead of Mitt Romney.
The question now is - will Gingrich be able to sustain this momentum? Newt has a bunch of political experience to draw from, so it seems that the odds of him making a monumental gaffe (see Rick Perry) would be quite low. In addition, Gingrich has been around Washington for so long that there doesn't seem to be too many skeletons in his closet that people don't already know about.
--
Mitt Romney has been solid in the polls since announcing his intentions to run for President. Romney has endured the meteoric rise of both Rick Perry and Herman Cain, and he has also seen these two candidates plummet back to the Earth. Will Gingrich follow the same trajectory, or is he destined to take on President Obama in 2012?
Speaking of President Obama, both Romney and Gingrich match up unfavorably to the current president in recent polls.
Here is how Obama matches up to Romney and Gingrich in recently conducted polls:
NBC/Wall Street Journal
Obama (47%) vs Romney (45%)
Obama (51%) vs Gingrich (40%)
USA Today/Gallup
Obama (47%) vs Romney (46%)
Obama (50%) vs Gingrich (44%)
Reuters/Ipsos
Obama (48%) vs Romney (40%)
Obama (51%) vs Gingrich (38%)
It's still very early days yet though -
as the LA Times pointed out
, Jimmy Carter was leading Ronald Reagan by 24 points in December of 1979.
--
If you are a Republican or are leaning Republican, who do you support? Romney, Gingrich or somebody else?
Source:
Gallup.com
Filed under:
General Knowledge