Nov 1 - Dec 16 Holiday Spending Near $31 Billion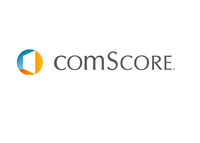 According to ComScore Inc., US online holiday spending continues to trend roughly 15% higher compared to the same period last year.
According to ComScore, US online holiday spending has totalled roughly $30.9 billion so far this year. This includes the period from Nov 1st through to December 16th.
Online holiday sales have topped $1 billion in four separate days so far this year, including:
$1.25 billion - Cyber Monday
$1.13 billion - December 12th
$1.07 billion - December 16th (Free Shipping Day)
Online holiday sales have been buoyed this year thanks to some aggressive deals at online retailers, free shipping promotions and the increased sharing of offers through social media.
In addition, with many American households continuing to watch their budgets, online retailers offer the two-pronged benefit of generally lower prices and lower costs incurred during the shopping process. Many Americans have found shopping online (and receiving their purchases via free shipping) a much more cost-effective process than loading their family into the station wagon and heading to the local mall.
--
With online holiday spending continuing to grow with each passing year, brick and mortar retailers are being forced to introduce increasingly lucrative deals just to get people in their doors.
The consumer continues to win as online and brick-and-mortar retailers duke it out, and there is no reason to think that this trend will change anytime soon.
Source: Businessweek.com -
US Online Holiday Spending Nears $31 Bln, Comscore Says
Filed under:
General Knowledge