$3.28 Million Donated To Help Pay Off US Debt Last Year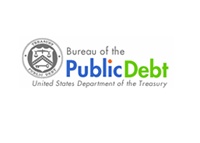 Did you know that you can make a donation to the Bureau of the Public Debt to help pay off the US debt?
Did you know that the Bureau of Public Debt actually has a page set up on their web site where you can make a payment? That's right - you can pay by credit card, checking or savings account, or you can mail in a check.
Heck, you can even donate "intangible personal property", which the Bureau will then sell and apply to the public debt.
During the 2011 fiscal year, a record $3,277,369.23 was donated to help pay down the US debt. According to the public records that I have viewed, this is an all-time record.
Let's look at the donation amounts over the past five years:
2011 - $3,277,369.23
2010 - $2,840,466.75
2009 - $3,063,057.05
2008 - $2,189,358.89
2007 - $2,624,862.42
These donations are officially called "Gifts to Reduce Debt Held by the Public."
--
While these "gifts" are certainly well-intentioned (after all, the United States currently has a national public debt load of over $15 trillion), they barely make a dent in what the country owes.
As a matter of fact, with the United States posting a deficit of $1.3 trillion in 2011, $3.28 million won't go very far. A deficit of $1.3 trillion in 2011 means that the United States borrowed an average of $3.7 billion PER DAY last year.
So, if you were feeling generous and wanted to donate $1 million to help pay down the debt, your hard-earned money would be spent in a matter of minutes.
Source: Treasurydirect.gov -
Gift Contributions to Reduce Debt Held by the Public
Filed under:
General Knowledge