Millions Being Spent Through SuperPACs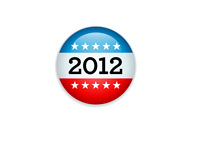 Last week, Newt Gingrich scored an unlikely victory in the South Carolina primary.
For a number of days it appeared as though Mitt Romney was going to cruise to a victory in South Carolina. A few days before, Romney had won in New Hampshire. It was rumored that Newt Gingrich was going to drop out of the race for the Republican nomination if he didn't win in South Carolina.
After jumping out to an early lead in the SC primary, the momentum shifted away from Romney and over to Newt Gingrich. Gingrich, thanks to a couple of strong debate performances, ended up winning the primary. Thanks to Newt's victory, three separate candidates won the Iowa caucus and New Hampshire/South Carolina primaries for the first time ever.
Suddenly we had a race - Mitt Romney wasn't going to run away with things.
After Newt's surprising win in South Carolina, things quickly shifted to Florida and their all-important primary. Can Newt continue to build on his momentum and take Florida, or will Romney, who is still considered the front-runner for the Republican nomination, regain his composure and re-assert himself as the frontrunner?
As you can probably guess, there has been a heavy amount of SuperPAC spending since the South Carolina drew to a close. Florida is a very important state, and the money has been flowing on advertisements and other expenditures.
First off - what is a SuperPAC?
The "
SuperPAC
" was spawned back in 2010, thanks to a ruling by the Supreme Court.
A "SuperPAC" is like the traditional Political Action Committee, but without many of the restrictions. A "SuperPAC" can raise unlimited amounts of money for the sole purpose of supporting or opposing political candidates. The only caveat is that SuperPACs are not allowed to coordinate directly with candidates or political parties.
"SuperPACs" are funding many of the attack ads that are currently airing on TV and radio.
There are two SuperPACs that are particularly active right now - Restore Our Future, Inc. and Winning our Future.
Winning Our Future supports Newt Gingrich, while Restore Our Future, Inc. supports Mitt Romney.
Winning Our Future is receiving money from Dr. Miriam Adelson (wife of Sheldon Adelson), while hedge fund manager John Paulson has been backing the pro-Romney SuperPACs.
Over the past few days, Winning our Future spent $897,764 on pro-Gingrich and anti-Romney radio ad buys, while Restore our Future, Inc. spent a whopping $4,939,680 on a Media Buy to Mentzer Media Services, Inc.
As mentioned, "SuperPACs" can be as negative as they want, which is what has led to the flood of negative ads in recent weeks.
Get used to all of this SuperPAC spending - they are going to be playing a massive part in the 2012 Presidential election.
Source:
Latest Super PAC Spending
Filed under:
General Knowledge