Insider Sales 2.2x The Pace of Insider Buys in March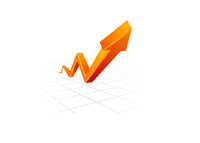 In totally unsurprising news, the pace of insider stock sales at US companies has ramped up thanks to a surging stock market.
According to TrimTabs Investment Research (via Bloomberg.com), US companies and their executives have been selling stocks at 2.2x the pace of buying in March, which is the highest level seen since December of 2009.
TrimTabs also points out that US companies and insiders are selling more stock than they're buying for the first time since March of 2011.
It's just not insiders that are cashing in right now. Companies are also using the rise in the markets to raise capital, mainly through initial public offerings and secondary offerings. There have been a number of notable initial public offerings over the past number of months, including Zynga, Yelp and others. In addition, the granddaddy of all IPOs (at least for this year), Facebook, is expected to take place in the spring.
--
Over the past two years, the DJIA (Dow Jones Industrial Average) is up 23.28%, the NASDAQ is up over 27% and the S&P 500 is up over 20%. All three averages are currently in the midst of setting multi-year highs.
--
The story on Bloomberg ends with an ominous note:
"The last two peaks of insider selling, in March 2010 and March 2011, both came before market tops the next month."
Source: Bloomberg.com -
U.S. Insider Stock Sales Turn Less Favorable: Technical Analysis
Filed under:
General Market News