President Obama Expected to Sign STOCK Act Into Law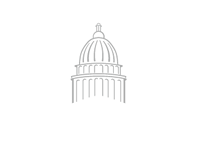 Earlier this week, the Senate voted 96-3 to pass the STOCK (Stop Trading on Congressional Knowledge) Act. The STOCK Act is expected to become law shortly, as President Obama has already stated that he will sign the bill.
The purpose of the STOCK Act is to explicitly bar members of Congress from profiting from non-public information that is obtaining throughout the course of their work. The STOCK Act will also extend to staff members and some federal workers.
The version of the STOCK Act that is going to be signed into law is a watered-down version of the one that was approved by the Senate in February. Two key provisions - an expansion of federal laws dealing with bribery, theft of public money and corruption, as well as greater disclosure from "political intelligence consultants" - were not included in the final version of the bill.
--
Was insider trading actually legal for members of Congress? It wasn't expressly legal, but the laws were, at best, ambiguous.
According to Robert Khuzami of the SEC, members of Congress aren't exempt from insider trading laws, but "no court has expressly held" that they have "a duty not to exploit nonpublic information for personal benefit."
--
A "60 Minutes" piece that aired back in 2011 shone a spotlight on the issue of insider trading in Congress and was the impetus for getting this piece of legislation passed. The piece particularly scrutinized Financial Services Committee Chairman Spencer Bachus and the trades that he made during the height of the financial meltdown in 2008. Bachus is currently facing an ethics probe, but claims that he will be fully exonerated.
--
Source: Politico.com -
STOCK Act passes: Insider trading ban heads to Obama
Filed under:
General Knowledge