Romney Blasts Obama After Weak Jobs Report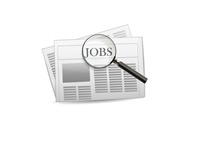 The March employment report was released by the BLS (Bureau of Labor Statistics) to little fanfare earlier today, thanks to "Good Friday".
According to the BLS, nonfarm payroll employment rose by 120,000 in March. This was quite a bit lower than what many economists were projecting and well below the 227,000 increase posted in February. As a matter of fact, Bloomberg points out that the job number was lower than even the most pessimistic of estimates.
The national unemployment rate dipped to 8.2% from 8.3% in February, thanks in large part to a sizeable number of people dropping out of the labor force.
This was clearly a weaker-than-expected jobs number, and a number of Obama's potential opponents in 2012 have already seized on the report.
Mitt Romney, who will likely be squaring off against Obama in November, said that "it is increasingly clear the Obama economy is not working and that after three years in office the president's excuses have run out."
--
When President Obama took office in January of 2009, the national unemployment rate was 7.6%.
In February of 2009, the unemployment rate increased to 8.1%. By the end of 2009, the unemployment rate was sitting at 10%.
Source: BLS.gov -
The Employment Situation - March 2012
Source: Bloomberg.com -
Romney Turns Weak Jobs Report Into Fresh Attack on Obama
Filed under:
General Knowledge