Santorum Drops Out of Race for Republican Presidential Nomination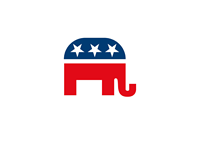 After a surprising run, Rick Santorum announced earlier today that he was suspending his campaign for the Republican Presidential nomination.
Santorum's announcement earlier today virtually guarantees that Mitt Romney will square off against President Obama in November of 2012.
Let's take a look at the nationwide polling numbers for Republicans and Republican leaning independents prior to Santorum's announcement:
Mitt Romney - 42%
Rick Santorum - 24%
Newt Gingrich - 10%
With Santorum now out of the race, Romney is a virtual lock to secure the Republican nomination.
--
You have to give Santorum credit - he ran a very smart campaign and nearly pulled off the virtually impossible task of beating Mitt Romney.
At one point in the race for the Republican nomination, Santorum was barely a blip on the radar. Then, something happened - Santorum's strong Christian values and "underdog" status vaulted him to the top of the race. Santorum started to build momentum, surprised practically everyone in Iowa and then vaulted to the top of the polls for a short while.
In the end, Mitt Romney and his backers managed to wrest back control of the race, but Santorum shone brightly for a short while. Santorum surprised practically everyone and deserves a great deal of credit for how he ran his campaign.
--
After Santorum's announcement earlier today, let's look at where the "Will Mitt Romney be the Republican nominee" contract is currently trading on
Intrade.com
:
$9.75
Considering that a contract has a maximum value of $10, this means that Intrade.com traders are giving Mitt Romney a 97.5% chance of securing the Republican Presidential nomination.
The Mitt Romney contract dipped as low as $4.20-$4.30 in late 2011, but Romney was able to battle back several surging candidates (Perry, Gingrich, Santorum) and put himself back on top each and every time.
--
With Romney looking like a shoo-in for the nomination, the Republican party will rally behind their candidate and the real question will start to be asked: Mitt Romney or Barack Obama in 2012?
Filed under:
General Knowledge