Only 36% of Americans Believe That Mitt Romney Will Win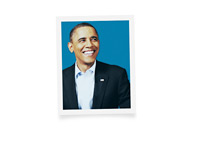 According to Gallup.com, 56% of Americans believe that Barack Obama will win the 2012 Presidential election, while just 36% believe that Mitt Romney will win.
Barack Obama and Mitt Romney are in a virtual deadlock in the polls right now. However, there is a big difference between "Who do I want to win in November?" and "Who do I think will win in November?"
The main reason? The incumbent's advantage. Historically speaking, presidents who are seeking re-election usually win for a number of different reasons. There are significant advantages that an incumbent President has that his challenger does not.
According to Gallup, a 1996 poll showed that 69% of Americans believed that Bill Clinton would retain the White House, despite the fact that the polling numbers were much closer. In the final prediction made before the 2004 election, 56% of Americans believed that George W. Bush would win a second term, while just 36% of Americans believed that Kerry would prevail.
--
According to the USA Today/Gallup poll that was conducted between May 10th and May 13th, 81% of Democrats said that they thought that Barack Obama would win, while just 12% thought that Romney would prevail.
Republicans, on the other hand, were much less sure about the outcome for their candidate. According to the Republicans that were included in the survey, just 68% said that they believed that Mitt Romney would win in November, while 24% said that Obama would probably win.
Independents also gave Obama a significant edge in November, as a full 58% of those independents surveyed said that Obama would win in November.
--
Source:
Gallup.com - Americans See Obama as Solid Favorite to Win Election
Filed under:
General Knowledge