National Unemployment Rate Rises to 8.2% in May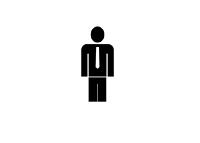 Job growth in the United States was surprisingly weak last month as the economy was able to add just 69,000 jobs. This number was far below what economists had been expecting.
In addition, the national unemployment rate rose to 8.2% in May. This is the first increase since June of 2011 when the rate increased from 9.1% to 9.2%.
The markets traded lower on the news, with the DJIA dropping 2.22% and the NASDAQ dropping nearly 3%.
The world is currently dealing with a number of issues on the global economy front, including:
1) Slowing job growth in the United States
2) Continued problems in the European Union (the situations in Greece and Spain are particularly bad)
3) Recession in the United Kingdom
4) Weak Chinese manufacturing data
With May's weak jobs report, many are now expecting more stimulus from the Federal Reserve to be added to the economy later in the year.
--
Friday's jobs report was also bad news for President Barack Obama.
The state of the economy will be THE central issue in the upcoming Presidential election, and Mitt Romney will seize on this recently released data. Obama is going to have to convince voters that he is the man to resurrect the economy, and it's hard to do that if the economy is going to wrong way in the months leading up to the election.
Source:
Historical Unemployment Rates
Source: BLS.gov -
Employment Situation Summary (May)
Filed under:
The Economic Meltdown