Jobless Rates Up In 26 States in August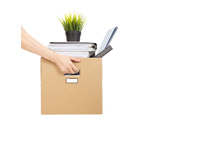 The Bureau of Labor Statistics ("BLS") released the August state unemployment numbers on Friday morning.
According to the BLS, 26 states reported unemployment rate increases from the month before. 12 states (and the District of Columbia) posted decreases, while the remaining 12 states reported no change at all.
28 states saw nonfarm payroll employment increase, while 21 states reported decreases.
The states with the highest unemployment rates in August were:
Nevada, 12.1%
Rhode Island, 10.7%
California, 10.6%
New Jersey, 9.9%
Nevada has had the top spot for a while now, and has recently seen their unemployment rate increase from 11.6% (May and June) to its current level of 12.1%. Nevada had total labor force participation of 1,368,613 people in August, with 165,860 unemployed and 1,202,753 employed.
The states at the opposite end of the spectrum in August were:
North Dakota, 3.0%
Nebraska, 4.0%
South Dakota, 4.5%
Oklahoma, 5.1%
Vermont, 5.3%
--
In terms of nonfarm payroll employment, the states that posted the largest increases in August were:
Texas, +38,000
Florida, +23,200
Missouri, +17,900
The largest decreases:
Virginia, -12,400
District of Columbia, -11,200
Washington, -8,800
--
According to the BLS, nonfarm employment has increased in 42 states over the past year.
--
Source: BLS.gov -
Regional and State Unemployment and Unemployment -- August 2012
Source:
State Unemployment Rates
Filed under:
General Knowledge