Will Either Candidate Score a Decisive Victory Tonight?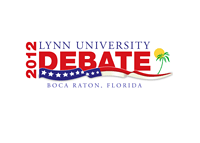 The final Presidential debate (Debate #3) between President Barack Obama and Republican Presidential nominee Mitt Romney will take place later today.
The debate, which will run from 9:00-10:30 pm EST, will take place at Lynn University in Florida. The debate will be moderated by Bob Schieffer and will focus on foreign policy.
There have been three debates so far in this election cycle - two Presidential debates and one Vice-Presidential debate. The general consensus is that the score card looks like this so far:
Presidential Debate #1 - Decisive Victory for Mitt Romney
Vice Presidential Debate - draw
Presidential Debate #2 - Slight Victory for President Obama
Many Undecideds decided to support Mitt Romney following his performance in the first Presidential debate, and he is still enjoying the surge in support. Gallup.com still lists Romney as having a 6 point advantage (51% to 45%) amongst likely voters, while other polls (
such as this Reuters/Ipsos poll
) have the two candidates in a dead heat. The race is obviously very close, but President Obama still seemingly has the edge in a number of the "battleground states" such as Ohio, Michigan and Pennsylvania. Having said that, President Obama's lead in all three states has been shrinking since Mitt Romney's unexpectedly strong performance in the first Presidential debate.
--
Will either candidate be able to score a decisive victory tonight?
The focus of tonight's debate will be foreign policy. Iran and the recent attack in Benghazi will be the hot topics of debate tonight - Romney hammered away at Obama on these issues during the second debate, which ended up producing a number of lively exchanges between the two men. Expect more of the same tonight. Expect Romney to be particularly aggressive regarding the President's actions shortly after the Benghazi attack.
--
In the first debate, President Obama was subdued and "meek", allowing Mitt Romney to score a number of points and win the debate. The second debate saw a much more aggressive President Obama - some called the second Presidential debate the most hostile in history.
Which President Obama will we see tonight? Will Mitt Romney be able to build on his momentum?
The third Presidential debate begins at 9 pm EST tonight.
Filed under:
General Knowledge