Change in Outlook Due to Strong Jobs Report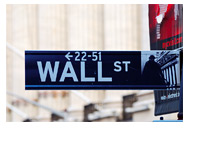 The June jobs report, released early Friday morning, came in stronger than expected, as the economy added a total of 195,000 nonfarm payroll jobs, compared to estimates of 160,000 new jobs.
The unemployment rate was unchanged at 7.6%.
Despite the fact that last week was a sleepy one on Wall Street, the June jobs report was incredibly important.
The reason?
The Fed is now actively looking for the right moment to start their tapering of the $85 billion/month bond buying program. The Federal Reserve expects that the economy will continue to grow without wilting anytime soon, and it also expects that the national unemployment rate will continue ticking lower. If these two things happen, the Federal Reserve will start to put their foot on the brake and begin to withdraw some of their monthly fiscal stimulus from the system, with an eye on eventually halting the stimulus altogether in 2014.
With the Federal Reserve closely eyeballing the status of the nation's unemployment market, it stands to reason that a strong jobs report would bring them closer to the start of a possible "tapering" of the massive fiscal stimulus that has kept interest rates low for so long.
According to the CNBC Fed Survey, over 60% of respondents now expect that the Fed will start tapering before November. 39% of the economists, money managers and invsetment strategists included in the survey expect that the Fed will start tapering in September.
The average respondent in the survey expects that the Fed will cut their monthly bond purchases by $22.1 billion when they do finally begin to taper. In addition, the average respondent believes that the Fed will not completely halt their buying until July of 2014.
Source: CNBC.com -
Wall Street Bumps Up Fed Taper Forecast: CNBC Survey
Filed under:
General Knowledge