Just 43.6% of Americans Approve of Job That President Obama Is Doing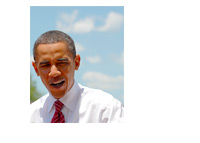 RealClearPolitics.com (link below) aggregates the various President Obama approval/disapproval polling numbers to create their RCP Average.
According to the RCP Average, the trend for President Obama right now is very clear - his approval numbers are dropping fast.
As of this moment, the RCP Average has President Obama at a 43.6% approval rating, while his disapproval rating sits at 51.1%.
The most recent numbers from Gallup and Fox News are even worse for Obama, as both have President Obama with an approval rating of just 42%.
--
Shortly after winning a second term in November of 2012, President Obama's approval rating hit 54%.
Since that time, the bottom has fallen out for the Obama Administration, as they have been beset by a number of different scandals. The most damaging was very likely the leak from National Security Agency whistleblower Edward Snowden.
--
When President Obama first took office in January of 2009, his approval rating stood at 63.5%.
Now, a little over three years later, the current President is within striking distance of his all-time low of about 42.5%.
Source: RealClearPolitics.com -
President Obama Job Approval Numbers
Filed under:
General Knowledge