Carl Icahn Announces Apple Purchase Via Twitter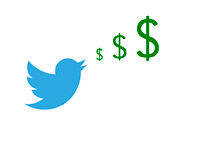 On Tuesday afternoon, activist investor Carl Icahn posted this to his Twitter account:
"We currently have a large position in APPLE. We believe the company to be extremely undervalued. Spoke to Tim Cook today. More to come."
A few minutes later, that Tweet was followed up by:
"Had a nice conversation with Tim Cook today. Discussed my opinion that a larger buyback should be done now. We plan to speak again shortly."
Apple, which has been stuck in a firm downtrend over the past year or so, rallied on the news of Icahn's purchase. Moments before Icahn's Tweet was released on Tuesday afternoon, shares of Apple were trading at about $475 per share. By the time that the trading day came to an end on Tuesday, the company was trading at about $490/share. Today, the stock continued to rally, closing the session at $498.50.
The catalyst behind the move? Icahn's Tweet.
Sure, Apple is dealing with a number of issues right now (lack of new blockbuster products, worries over increasing competition), but Carl Icahn is a very strong-willed and influential investor who just might be able to convince Tim Cook (CEO of Apple) to buy back more of the company's shares. Despite two ongoing high profile battles in Herbalife and Dell, Icahn has still found the time to accumulate a large position in Apple.
--
In this day and age, an investor such as Carl Icahn can take to Twitter to announce a brand new position, and the news will be spread across the investing world within seconds.
Given the public's reaction to Icahn's Apple Tweet, I would expect to see increased Twitter activity from the Icahn account in the future.
Source:
Carl Icahn's Twitter Account
Filed under:
General Knowledge