Bitcoins Down Over $500 From Highs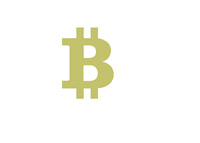 There is never a dull moment if you own Bitcoins.
Earlier this week, the price of a single Bitcoin plunged over $500 following a crackdown on the crypto-currency by the Chinese government.
One of the biggest reasons why Bitcoin soared in value over the past couple of months was the aggressive incursion of Chinese buyers into the market. According to reports, China became the world's largest trader of Bitcoins earlier this year, with a great deal of activity taking place on BTC China, which became one of the world's largest Bitcoin exchanges almost overnight.
The price of a single Bitcoin surged to over $1,200 earlier in the month, with aggressive Chinese buying being seen as the biggest reason behind the jump.
--
Earlier this week, the People's Bank of China declared that Bitcoin is a currency without "real meaning" and that the crypto-currency has "no legal status or monetary equivalent." The Chinese government also banned financial institutions from handling Bitcoins. The Chinese public is free to purchase Bitcoins, China's central bank said, as long as they are prepared to take on the risk themselves.
At the start of the most recent Bitcoin surge, a subsidiary of Baidu, a major Chinese search engine, announced that it would start accepting Bitcoin as a payment option. This was seen as a major validation of the crypto-currency and helped to ignite a multi-week surge that added billions of dollars to Bitcoin's total value.
However, earlier this week, Baidu had a change of heart regarding Bitcoin:
"Baidu's website-acceleration platform decided to suspend Bitcoin payment acceptance from Friday as recent large fluctuations in Bitcoin's value makes it unable to safeguard users' interests."
In addition, Alan Greenspan, former chairman of the US Federal Reserve, stated earlier this week that he believes that Bitcoin is a "bubble", and that "you really have to stretch your imagination to infer what the intrinsic value of Bitcoin is."
--
These developments have conspired to lop hundreds of dollars off of the price of a single Bitcoin.
At the time that this article was written, a single Bitcoin would have cost you $827.98 USD.
Where does the world's largest crypto-currency go from here? Will it continue to drop, or will it regain its highs?
Filed under:
General Knowledge