Teams Have Tough Time Luring Fans Out Into The Cold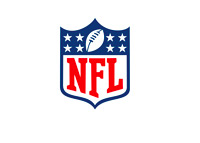 Let me tell you something that you already know - the NFL (National Football League) is one of the strongest professional sports leagues in the world.
The fortunes of the NFL have soared over the past couple of decades mainly due to one reason - TV money. Starting in 2014, the NFL will bring in roughly $7 billion per year in TV money, which will then be divvied up equally amongst the league's 32 teams. The NFL has media deals with Fox, NBC, CBS, the NFL Network, DirectTV, Westwood One radio and others, and these deals get progressively more lucrative each deal cycle.
Sports content, in particular, is very much in demand these days by networks, mainly due to the fact that people prefer to watch sports events live rather than recording them. This gives advertisers more bang for the buck, as viewers will absorb their commercials in real time.
The NFL, no doubt, has a very slick product that shows very well on TV. With practically every person on the country owning a high definition TV, watching a game on TV is the closest thing to actually buying a ticket and heading down to the stadium.
In fact, three of the NFL's teams (Green Bay, Cincinnati, Colts) struggled to sell out their playoff games this weekend. As a matter of fact, the NFL extended their ticket sale deadline in order for the three teams to have more time to sell tickets. Not selling out would have been embarrassing for both the league and the individual teams, as a less than capacity stadium automatically results in local TV blackouts for the games.
It's surely not a coincidence that many parts of the United States are suffering from an incredible cold snap right now. I suspect that many potential ticket buyers chose to stay home due to the cold this weekend, instead choosing to enjoy the games in the comfort of their warm homes rather than braving it out in the harsh elements. The Indianapolis Colts play in a domed stadium, but I still suspect that the same theory holds true for many residents of that area - they preferred to watch the game at home instead.
While the NFL's fortunes have soared due to their increasingly lucrative TV deals, you have to wonder if that won't eventually have a significant negative impact on their ticket sales. Technology is getting better and better, and TV networks are sinking significantly more resources into making their NFL coverage as slick as possible. I suspect that the trend of NFL teams struggling to sell tickets is one that will continue into the future. Sure, there is nothing like being at a live event, but today's home theater setups get pretty close, and this will likely become an issue for the NFL (and other major sports leagues) going forward.
Filed under:
General Knowledge