Hillary Clinton Now Maintains a 13 Point Lead Over Christie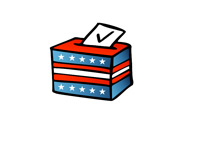 According to a NBC News/Marist Poll that was released earlier this week, former Secretary of State Hillary Clinton now maintains a wide lead over New Jersey Governor Chris Christie in a hypothetical 2016 Presidential battle.
NBC News/Marist Poll posed the question - if the 2016 Presidential election were held today, who would you support if the candidates were Hillary Clinton and Chris Christie?
50% of the respondents indicated that they would support Hillary Clinton, while 37% said that they would support Chris Christie.
Let's take a look at the results when the same question was posed the month before:
Hillary Clinton, 48%
Chris Christie, 45%
Undecided, 7%
It's worth noting that the "undecided" group increased from 7% to 12% in January. Chris Christie's issues over the past month or so have given many people reason to pause and reconsider their decisions, but they aren't necessarily giving their vote to Hillary Clinton automatically.
--
A month ago, Hillary Clinton vs Chris Christie was the battle that many people were forecasting for the 2016 US Presidential election.
Hillary Clinton hasn't officially announced her intentions as of yet, but there is a feeling that she is a virtual certainty to run in 2016, barring some sort of health issue. This will be Clinton's second run for President - she was the clear favorite to win the Democratic nomination in 2008, but ended up losing out to a surging Barack Obama. It's very hard to imagine Clinton losing the nomination this time around, should she decide to run.
At the end of December, Chris Christie was riding high based on an easy re-election bid in New Jersey that saw his support strengthen amongst many different groups. Christie's strong performance in certain demographics had Republicans positively giddy over the possibilities of Christie running in 2016.
However, the recent "bridge scandal" has obviously left its mark on Christie's image, especially outside of the state of New Jersey (Christie remains popular there).
--
Amongst Republican and Republican leaning independents, Chris Christie remains the popular choice for the 2016 Republican Presidential nomination, but his lead on Paul Ryan and Rand Paul is shrinking:
Chris Christie - 16%
Paul Ryan - 12%
Rand Paul - 9%
Jeb Bush - 8%
Marco Rubio - 7%
Source:
NBC News/Marist Poll (*.pdf)
Filed under:
General Knowledge