Americans Fret Over State of Union As President Obama Addresses the Nation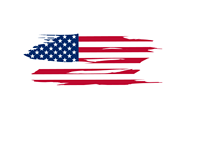 If you could describe the state of the nation in just one or two words, what would you say?
The Wall Street Journal and NBC conducted a poll last week that asked this exact question, and the results certainly weren't very positive.
"Divided" was the word that was used most, as 37% of those surveyed used that word to describe the state of the nation. "Troubled" was used by 23% of the respondents, while 21% said that "deteriorating" most aptly described the country right now. Americans are not exactly brimming with confidence as President Obama prepares to make his State of the Union speech later tonight.
Here is the rest of the list:
"Recovering" - 19%
"Broken" - 14%
"Hopeful" - 13%
"Strong" - 3%
--
The participants in the survey were also asked, "How do you feel about how Barack Obama will do the rest of his term?" Here is how those answers broke down:
Pessimistic and Worried - 33%
Uncertain and Wondering - 26%
Satisfied and Hopeful - 24%
Optimistic and Confident - 16%
Let's compare to January of 2013, when WSJ/NBC posed the same question:
Pessimistic and Worried - 27%
Uncertain and Wondering - 21%
Satisfied and Hopeful - 27%
Optimistic and Confident - 24%
--
Source: WSJ.com -
Poll Finds Americans Anxious Over Future, Obama's Performance
Filed under:
General Knowledge