MtGox Seemingly Closes Up Shop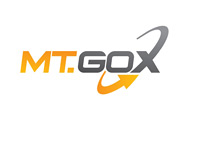 It seems as though MtGox, formerly the world's largest Bitcoin exchange, has halted trading and gone offline.
MtGox (which stands for Magic: The Gathering Online eXchange) was established in 2009 by Jed McCaleb to facilitate the buying and selling of Magic: The Gathering cards. McCaleb decided to rebrand and relaunch the site in 2010 and focus it instead on the exchange of the Bitcoin crypto-currency.
The site grew in popularity, which led McCaleb to sell the site to Mark Karpeles in 2011. Bitcoins surged in popularity from 2011-2014, with a great deal of the world's Bitcoin trading activity being conducted through MtGox.com.
—
In 2013, the company was besieged by a number of different problems. The Feds claimed that Karpeles was "operating a money transmission business without properly registering with federal and state authorities" and seized $5 million worth of funds. The company was hit by a $75 million lawsuit by CoinLab. As the price of a single Bitcoin continued to rise, MtGox's problems seemed to mount. There were new Bitcoin exchanges surfacing, backed by venture capital, but this didn't solve the problem of many of MtGox's customers facing very long delays to withdraw their currency from the site. There were serious concerns about the solvency of MtGox.com.
Earlier this month, MtGox halted all Bitcoin withdrawals due to a "bug in the Bitcoin software." The days went by and MtGox refused to re-enable withdrawals. A number of people protested in front of the MtGox offices in Tokyo, Japan, which caused the company to move their offices due to "security concerns".
The quoted price of a Bitcoin on MtGox was much lower than on other Bitcoin exchanges, due to the fact that there was no way to move money off of the site. Sure, you could deposit money and buy a Bitcoin at a greatly reduced price, but there was absolutely no guarantee that you would ever see your Bitcoin or your money again.
On February 23rd, Mark Karpeles resigned by the board of the Bitcoin Foundation. A short time later, all of the posts on the MtGox Twitter account were deleted.
it seemed to be just a matter of time before MtGox shuttered their doors altogether, and that seems to have taken place earlier today. Trading on the site was halted earlier tonight, and now when you visit MtGox.com, you are greeted with a blank page.
—
BitStamp.net, which is a legitimate Bitcoin exchange, is currently quoting $408.93 for one Bitcoin. Bitcoins traded over $1,000 in the second half of 2013, but have since traded lower due to issues in China and Russia, as well as due to the continuing problems at MtGox.com.
How will everything shake out? Will the confidence in the long-term viability of Bitcoins be shaken as a result of the MtGox.com fiasco, or will this incident just prove to be a surmountable obstacle? And what will become of Mark Karpeles, who is currently public enemy #1?
Source:
Mt.Gox Wikipedia
Source: Wired.com -
The Rise and Fall of the World's Largest Bitcoin Exchange
Filed under:
General Knowledge